THE BIRD-KULTGEN FAMILY
Janet Schuetz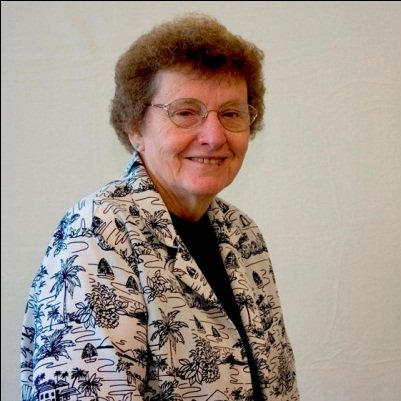 Office Manager
Janet joined us in 1968 and took over as office manager in 1977. In her free time she and her handsome husband of 48 years, Alfred, like to bowl, spent time with their 4 grandkids, go RVing, and help others through Caritas and other charity work.
Jack Palmer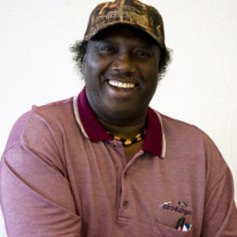 Parts Salesman
Jack has been with Bird-Kultgen since 1972. Originally he unloaded our freight truck deliveries, but has spent the rest of his career working the front parts counter taking good care of our customers. If you are looking for a random part, Jack is your man.
Melvin Coleman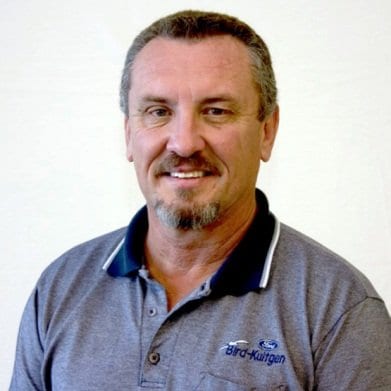 Collision Repair Center Assistant Manager
Melvin joined our team back in 1973. After serving as a technician for 9 years he became our assistant body shop manager.
Peter Kultgen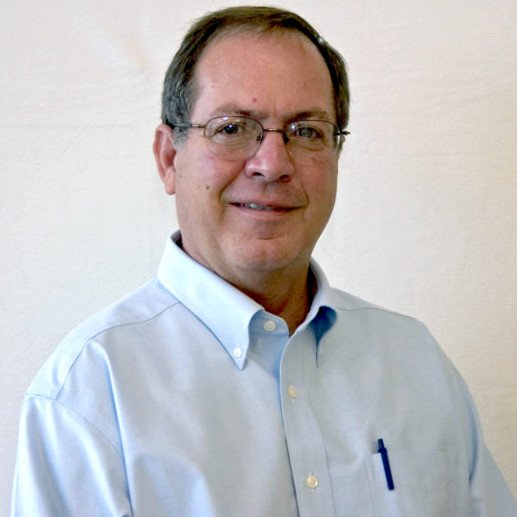 President
Peter took the helm from his grandfather in 1986. His passion is community service, and Peter serves on countless boards and projects such as United Way, TSTC, and MHMR. In his free time, Peter and his wife Marge enjoy tinkering with their sailboat.
Richard Solano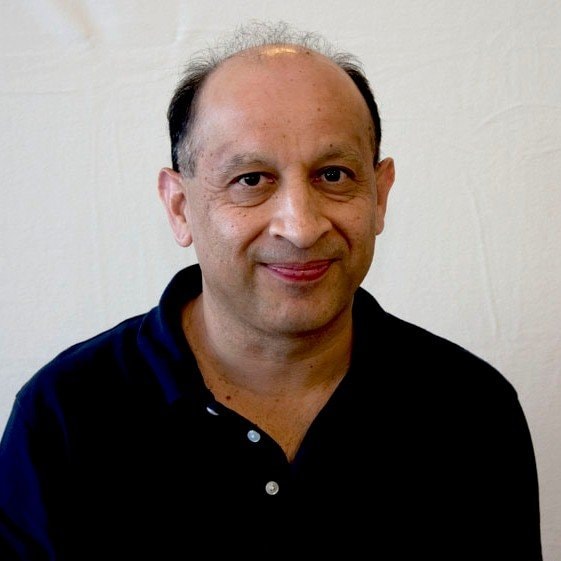 Parts Salesman
Richard has been on the Bird-Kultgen team for more than 37 years. He enjoys cycling and running at the dam. He enjoys watching the Dallas cowboys play.
Keith Cosby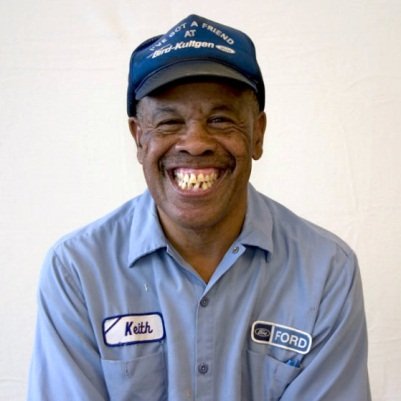 Shop Assistant
Keith joined the Bird-Kultgen team in 1975. His talents and awesome personality make him well known as the friendly face of BK. He enjoys all good conversations, visiting friends, and spending as much time as possible with his adorable granddaughters.
Dennis J. Debbendener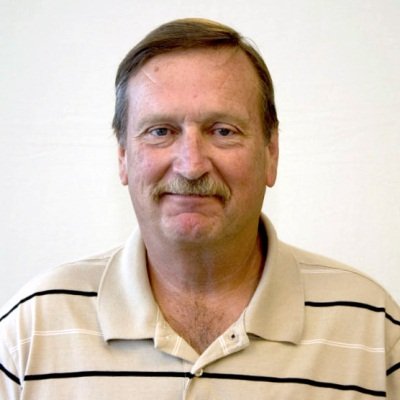 Collision Repair Center Manager
Dennis joined us in August of 1976 and manages our Body Shop. He has been married to his beautiful bride Debbie for 41 years, and they have 3 grown children. In his free time Dennis enjoys hunting and racecars.
Richard Green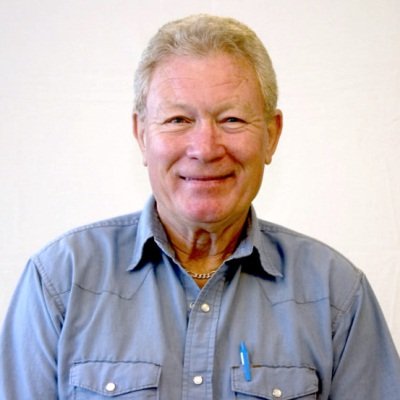 Service Technician
Richard joined us in 1978. One of our most multi-talented employees, if you need something, you find Richard. He has proudly been married for 55 years, has two grown children, and five grandchildren. In his free time he enjoys farming and catching fish.
Bobby Carrizales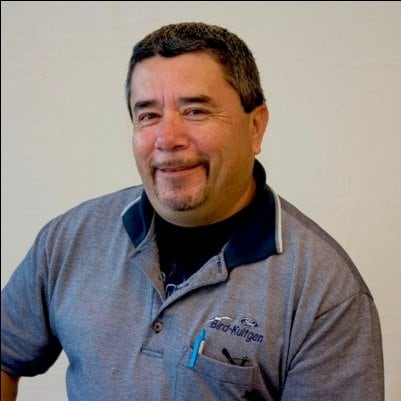 Parts Salesman
Bobby has lived in Waco his entire life. He is married with three lovely children, and is heavily involved in the city's little league baseball program. He has been with the dealership for over 32 years.
James Graves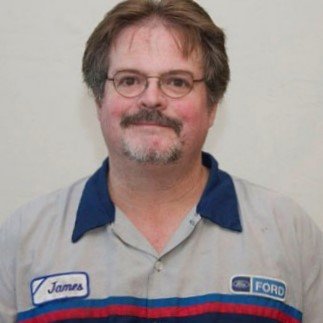 Heavy Duty Foreman
James joined us in 1980 and works our heavy truck line. An avid musician, James enjoys playing guitar, composing, and recording music in his home studio. He also enjoys simulation Formula 1 Racing in his online racing league.
Tom Lalley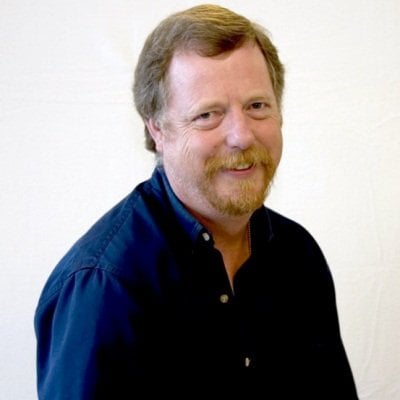 Service Manager
Tom joined us in 1981 after TSTC and has been a technician, heavy truck foreman and assistant service manager, and is now service manager. Married to his wife Paula for 25 years, they have 4 children. In his free time Tom runs and enjoys playing pool.
Cristi Garner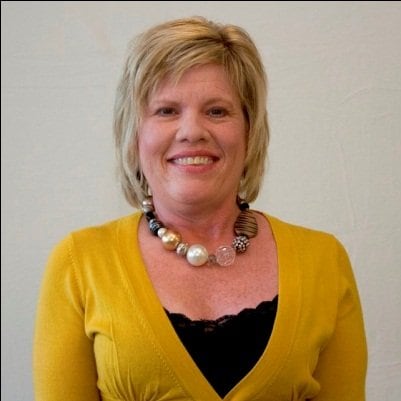 Accounts Receivable
Cristi joined BK in 1982. One of everyone's favorites, she handles payroll and receivables. She and her husband Gary enjoy rock climbing with their Jeep and being outside.
Scott Hubbard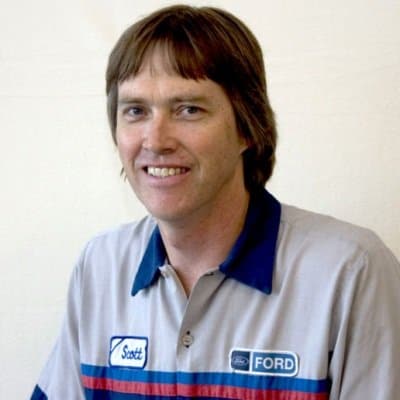 Service Technician
Scott has been with us since 1986. He specializes in major engine, transmission, and axle repair. Scott enjoys time attending Cornerstone Baptist Church, and restoring and road racing Mustangs across the US.
Wes Dawson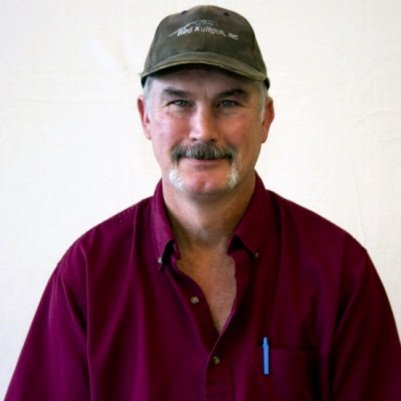 Service Advisor
Wes has been a service advisor with us since 1986. He is married, has four children, and one beautiful grandchild.
Linda Gonce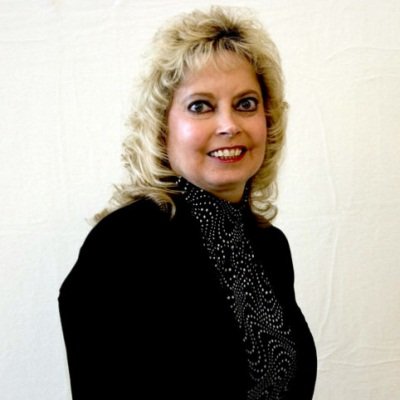 Operator
The voice of BK, Linda joined us in 1983, her junior year of high school, after being recruited by her friend and neighbor Janet Schuetz. Linda enjoys working for such a family oriented business, and enjoys spending time with her friends and family and nephew Colton.
Steve Flores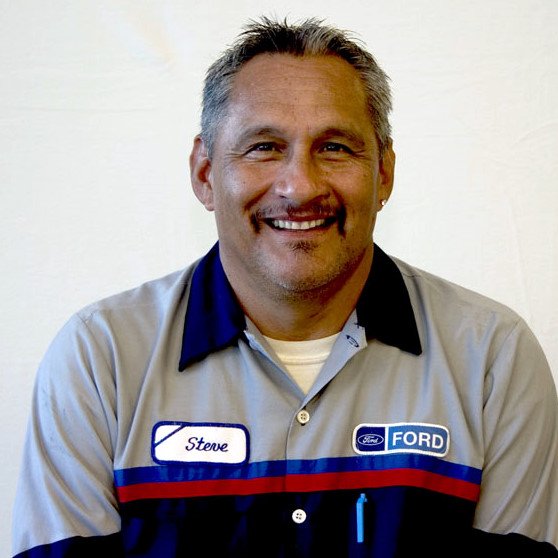 Shop Foreman
Steve has been with us since 1992. Other than cars, coaching select baseball is his biggest passion. He also tries to spend as much of his free time as possible with his four grandchildren.
Bert Hernandez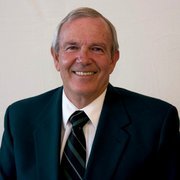 General Manager
Bert joined BK in 1992 after the Army and 17 years with John Deere. Bert is proudly involved in many community, police, and veteran activities, and he enjoys time with his wife of 46 years, Janice.
Richard Crane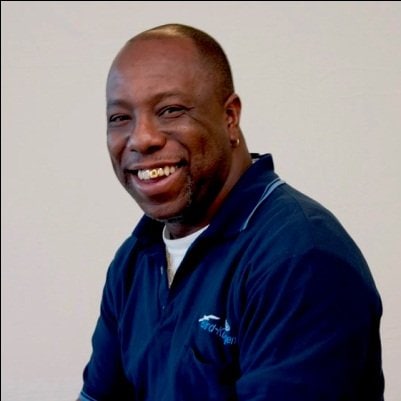 Shuttle Driver
Richard joined the team in 1993 and loves shuttling our customers wherever they need to go. He enjoys spending time with his Bird-Kultgen family and home family, fishing, and watching those Dallas Cowboys play.
Jason Butler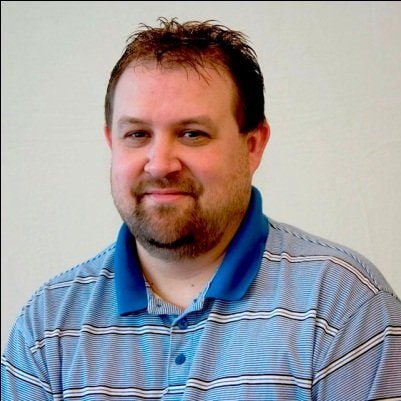 Assistant Service Manager
Jason has been with us for more than 22 years. No problem is too small or big for Jason to handle. When he is not working, he is spending time with his amazing family. He also enters the occasional BBQ cookoff to test his grilling skills.
Alvin Jackson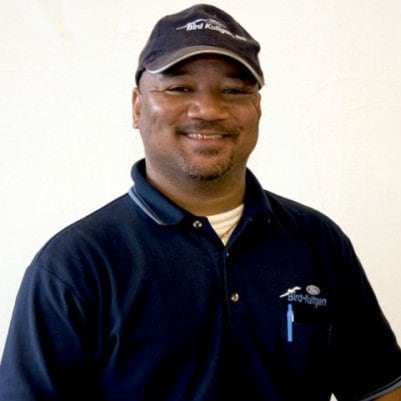 Make Ready Manager
Alvin is a University High School graduate and joined our team in 1995. He enjoys working here because it's like, "One big happy family." In his free time Alvin can be found fishing and watching the Dallas Cowboys.
James Buckingham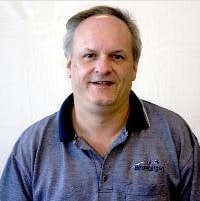 Parts Manager
James joined us back in 1995, and tells us he loves the family atmosphere at Bird-Kultgen. He's been married for a "very long time," has 2 grown children, and enjoys spending time on his farm taking care of his animals.
Randol Langdale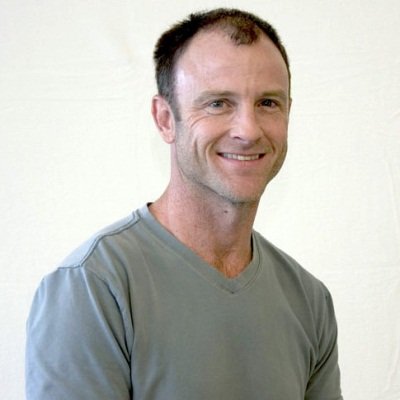 Collision Repair Center Refinish Technician
Randol brings 36 years of experience to our team and has been with us since 1996. His boys are his pride and joy. An avid runner, Randol also enjoys hunting, fishing, and music.
Becky Kroll

Parts Salesperson
Becky has been with Bird-Kultgen for 22 years. She and her husband, Alton, of 38 years have four children, and five grandchildren. In her spare time, she loves to drag race, go horseback riding, and watching her grandchildren play.
Patrick Simpson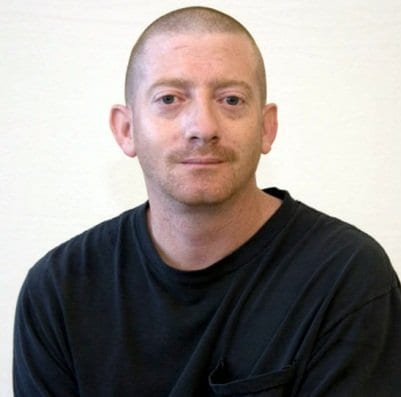 Collision Repair Center Technician Apprentice
Patrick is started in our detail shop, moved to paint and body, and now he works on disassembly and repair in blueprinting. He is a family man and enjoys spending his free time with his family.
Randy Moran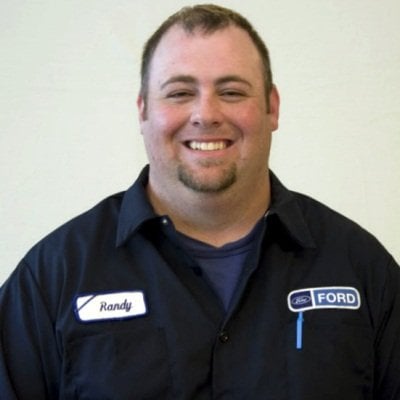 Service Technician
Randy has been with us since 1998. Randy has been married for 5 happy years, has 2 beautiful daughters and a son on the way, and in his free time enjoys watching any and all sports, particularly those Baylor Bears, and LOVES to BBQ.
Phillip Howard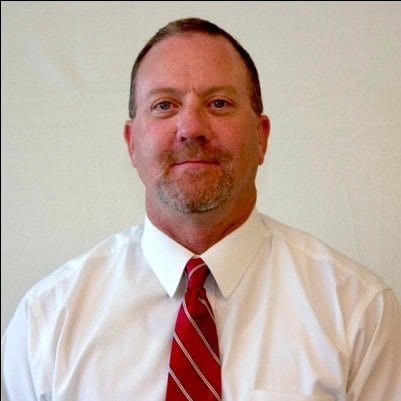 General Sales Manager
Phillip joined BK in 1998, and has been a consultant, finance manager, sales manager, and now leads our sales teams. He and his wife Michelle have 4 kids they chase around. In his free time, Phillip can be found on the golf course.
Tim Pietsch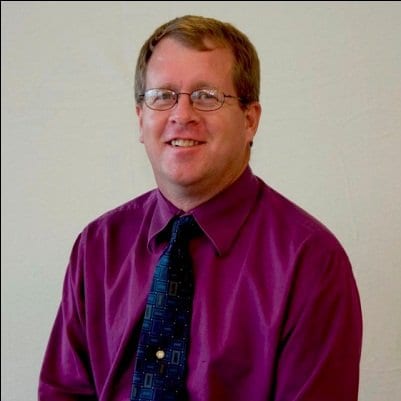 Sales Manager
Tim's passion for cars began as a child rebuilding projects with his dad. His TSTC degree is in auto body, and Tim worked for Dr Pepper for 11 years before joining BK in 2000. He's been a sales consultant, finance manager, and now manages the pre-owned department. "I love this business, the family that I work for, and I plan on retiring here."
Travis Landrum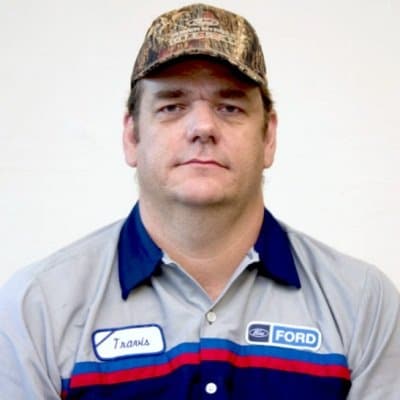 Service Technician
With us since 2001, Travis has mastered many skills and he is a huge asset to the service team. Outside of work he enjoys spending time with his wife of 20 years and 3 children. He enjoys going to the shooting range, BBQing, and restoring his classic truck.
Xavier Almanza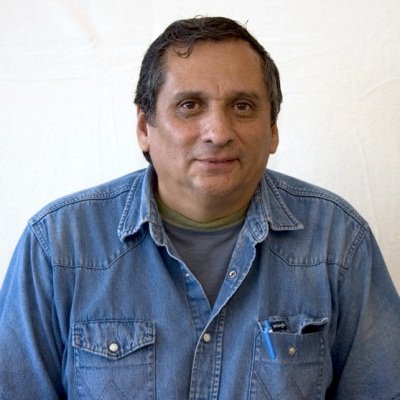 Collision Repair Center Technician
Xavier is a body shop detail technician. His close attention to detail, reliability, and work ethic make him an awesome addition to our body shop team. In his free time, Xavier enjoys his time with his family.
Claire Kultgen McDonald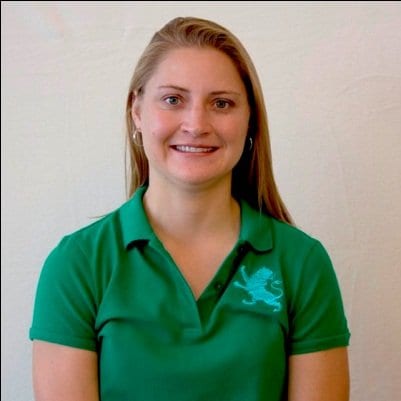 Vice President
Claire is a proud 4th generation BK family member. She enjoys volunteering with Waco Habitat for Humanity and Redeemer church. She enjoys pursuing hobbies with her husband Theo include mountain biking, sailing, and adventurous things.
Bill Bullman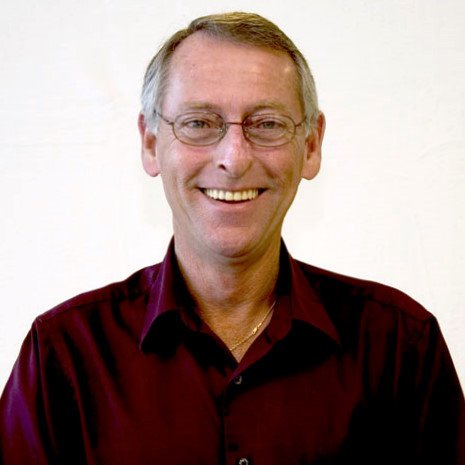 Sales Consultant
Bill came to work at BK back in 1996. Outside of the office he enjoys spending time with his wife of 22 years, Karla, their 4 kids, 6 granddaughters, and their 4 grandsons. They enjoy working in the yard and remodeling their beautiful old house.
David Gagnon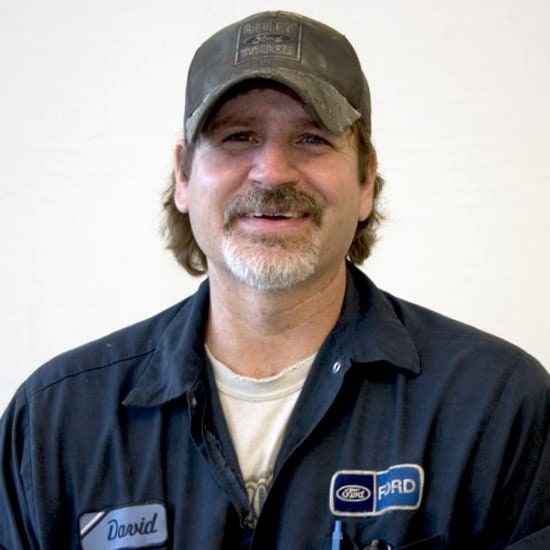 Service Technician
A UTI graduate, David joined us in 2004 and is a brake, steering, and suspension expert. In his free time he enjoys classic cars, drag racing, spending time with his girlfriend, 2 steps sons (Wesley even works with him) and beautiful granddaughter.
Stephen Long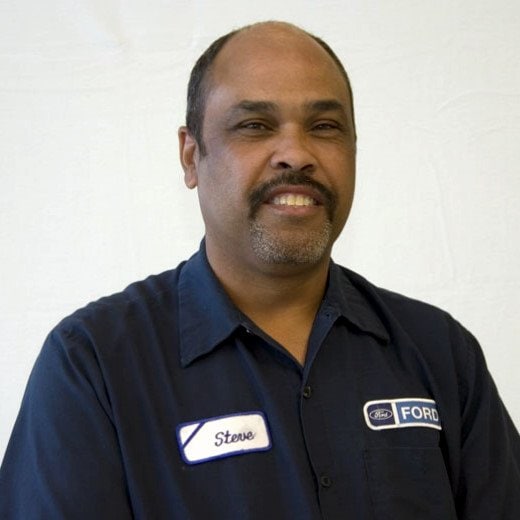 Shop Foreman
Steve attended school at TSTC and joined BK in 2005. He is a master tech and 2008 employee of the year. His oldest son is in the Air Force and his youngest the Marine Corps. In his free time he enjoys building and racing cars, motorcycles, and traveling.
Danny Carrizales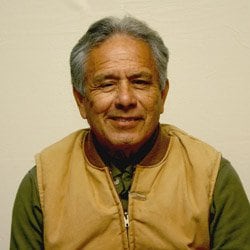 Parts Assistant
Danny is our third Carrizales family member, and joined us after retiring from the state comptroller for 29 years. Proudly married for 38 years, Danny has one son, and enjoys riding his motorcycle, umpiring, and movies.
Leslie McBride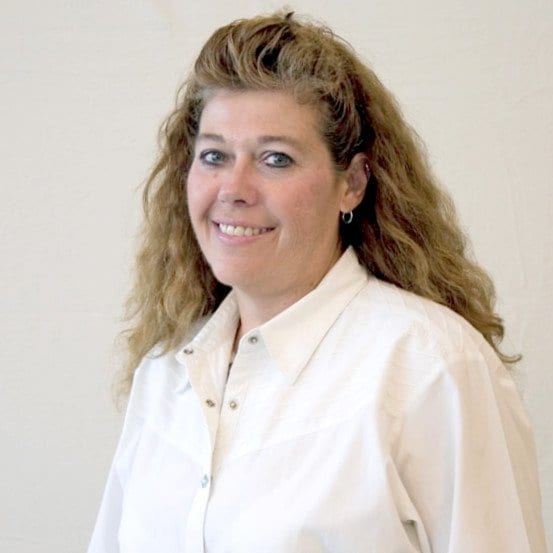 Service Advisor
Leslie joined our service team in 2006. As a professional service advisor, she treasures when customers become friends and her smile is a welcome sight in the service isle. A mom of three grown boys, Leslie enjoys long motorcycle trips with her husband Warner.
Mark Yaussi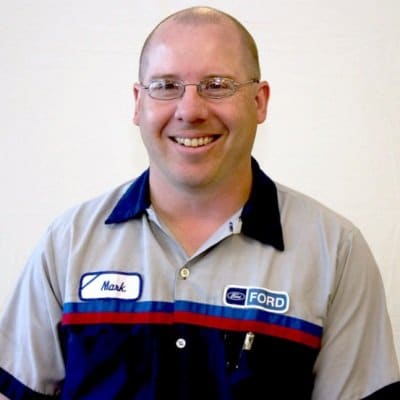 Master Service Technician
Mark loves helping customers fix their Fords. We've been lucky enough to have him since mid 2007. When not working, he goes Jeeping across the Texas Hill Country with his family.
Jennifer Pitts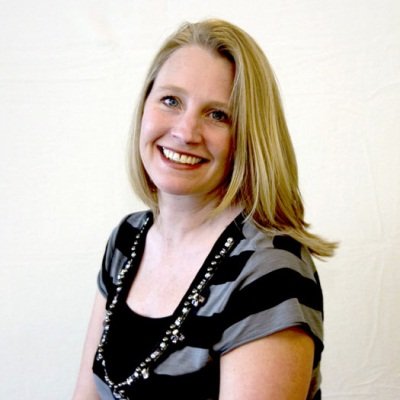 Office Manager
Jennifer came to us in 2007 and works alongside her mom Janet. She has over 20 years of experience in the industry, and is a 1997 Texas State graduate. She has been married to her husband Kevin since 1998 years, and they have two wonderful children.
Wesley Leggett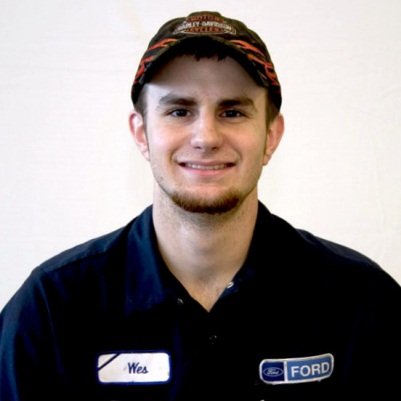 Service Technician
Wesley literally started his mechanic career as a boy- as soon as he could pull a starter string. He took mechanic classes in high school and college and now works at BK with his dad and stepdad. "I am still amazed at the family-type environment here every day."
Johnny Shamburger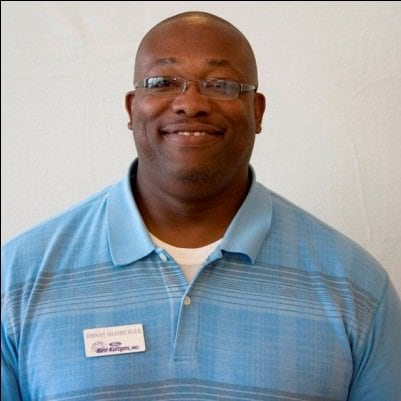 Sales Consultant
Johnny has been at Bird-Kultgen since 2009. A proud family man, Johnny has been married for 28 years and has three children: one in recent college grad, one in college, and one in high school. In his free time he enjoys sports, chess, and poker.
Paul Carrizales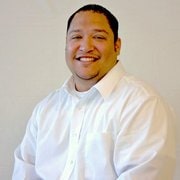 Finance Manager
Always willing to help, Paul is here to meet our customer's finance needs. He enjoys golf, softball, and spending time with his family and friends. He and his beautiful wife Jennifer have three adorable girls that mean the world to them.
Stephanie Mirage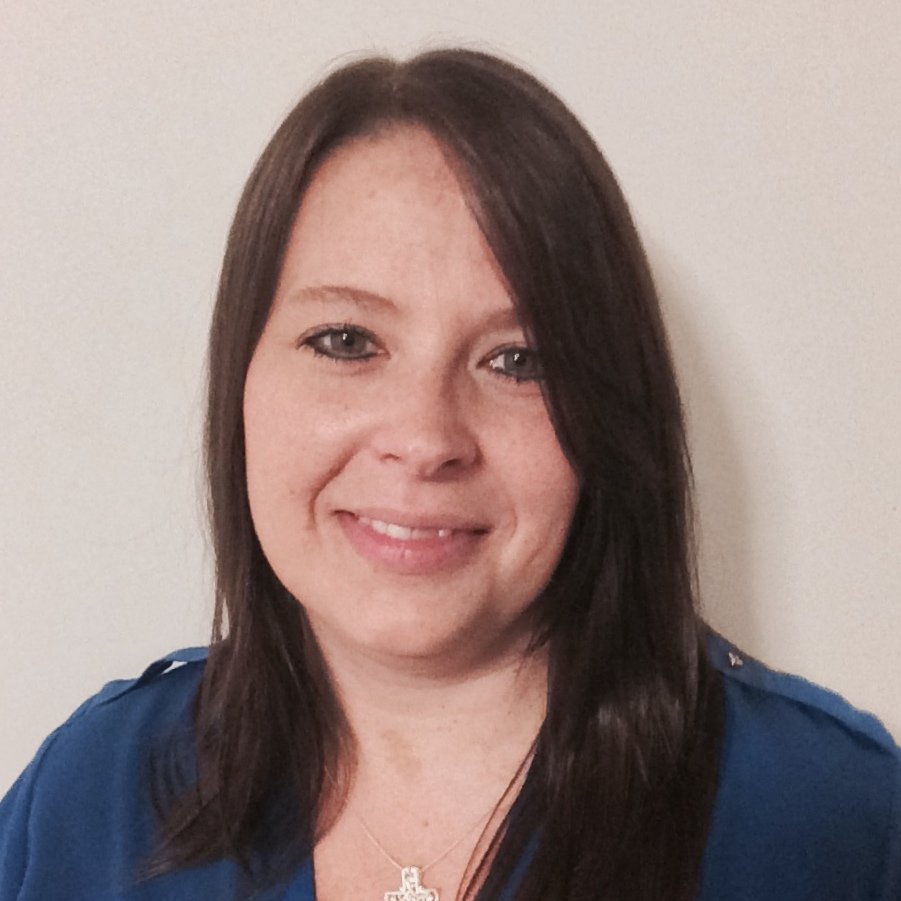 Accounts Payable
Stephanie is our accounts payable expert, and recently moved back home to Waco with her family after spending time in Missouri. She first joined us in 1996 and was with us for 6 years, and we are thrilled to have her back on our team. She has three children that are proud Robinson Rockets. Stephanie is always happy to help wherever she can!
Anthony George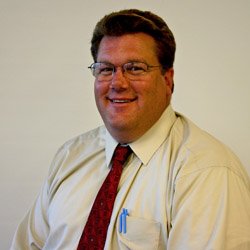 Finance Manager
Anthony enjoys spending time with his wife and two sons. In his free time he enjoys grilling, tailgating, and cheering for BU with his friends. Sic 'Em Bears. 
Ernesto Ramierz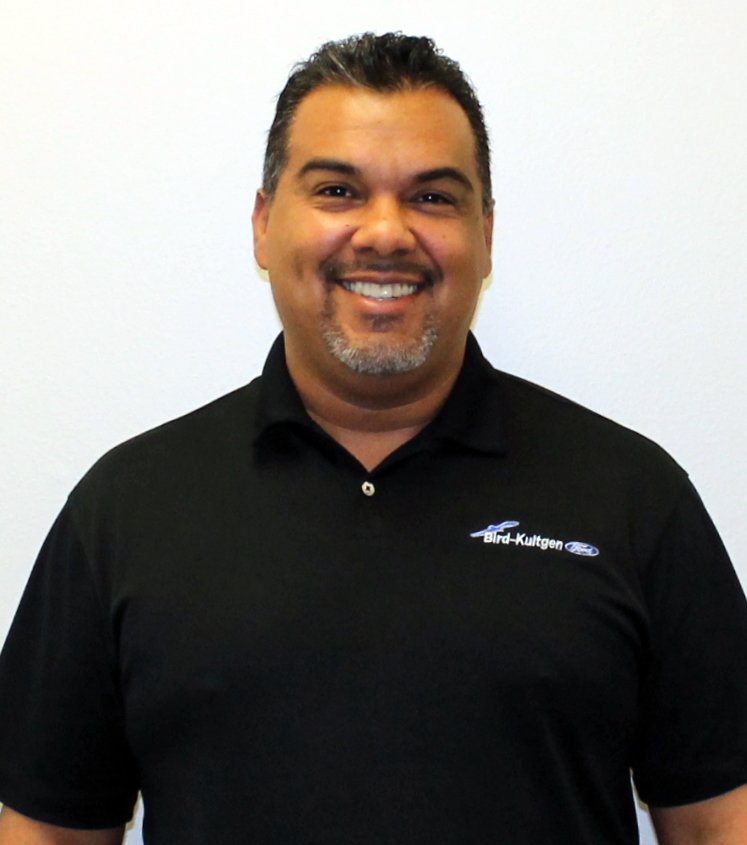 Sales Consultant
Ernesto has been in the car industry for little over eight years. When not helping customers, he spends as much time with his fiance and grandsons as possible. He has yet to miss a Dallas Cowboys game, and considers himself their #1 fan.
Vanessa Bounds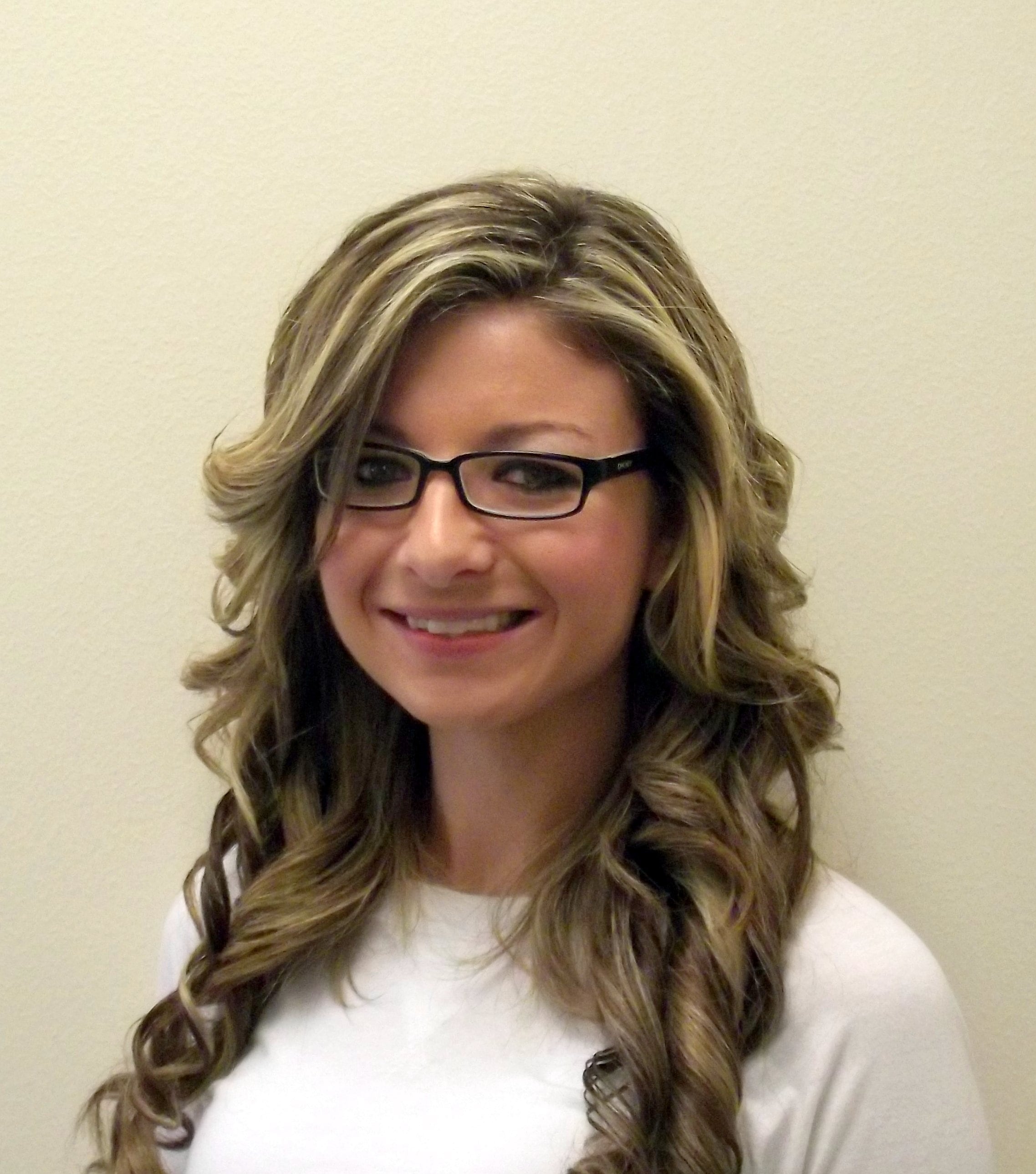 Internet Sales Manager
Vanessa has been in the car business for 8 years as an internet sales director. She has two daughters that are her pride and joy. She loves going to the lake, being outdoors, and most of all spending time with her family.
Michael J. Knight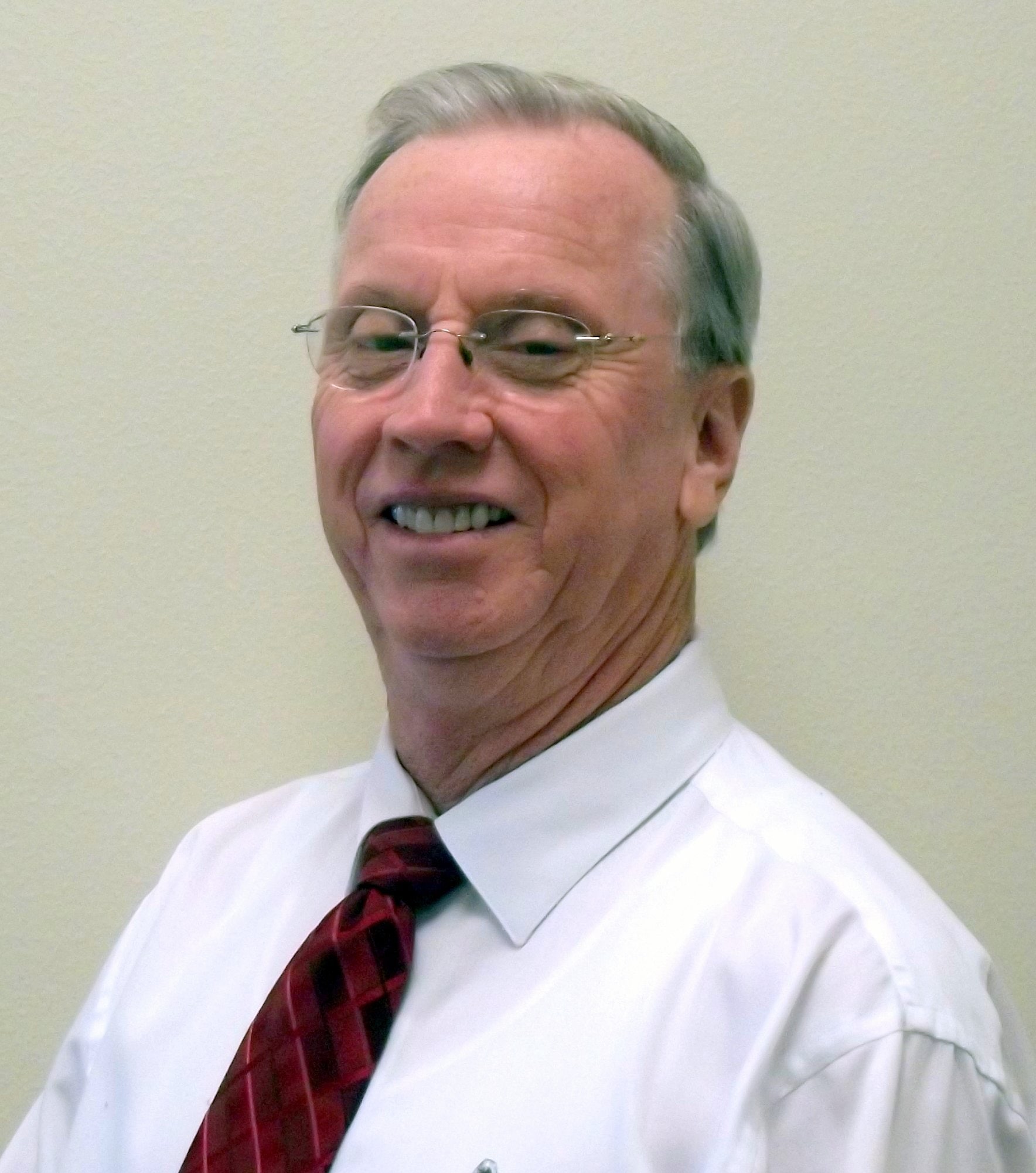 Commercial and Fleet Sales Manager
Mike brings 40+ years of experience to our team. Mike is from an Air Force family and has traveled all over the world and lived in the US and Spain. He joined the Air Force and completed a tour in Vietnam, and moved to Waco in 1969. Mr. Knight is a a self proclaimed sports fanatic and loves his Baylor Bears.
Diana Narro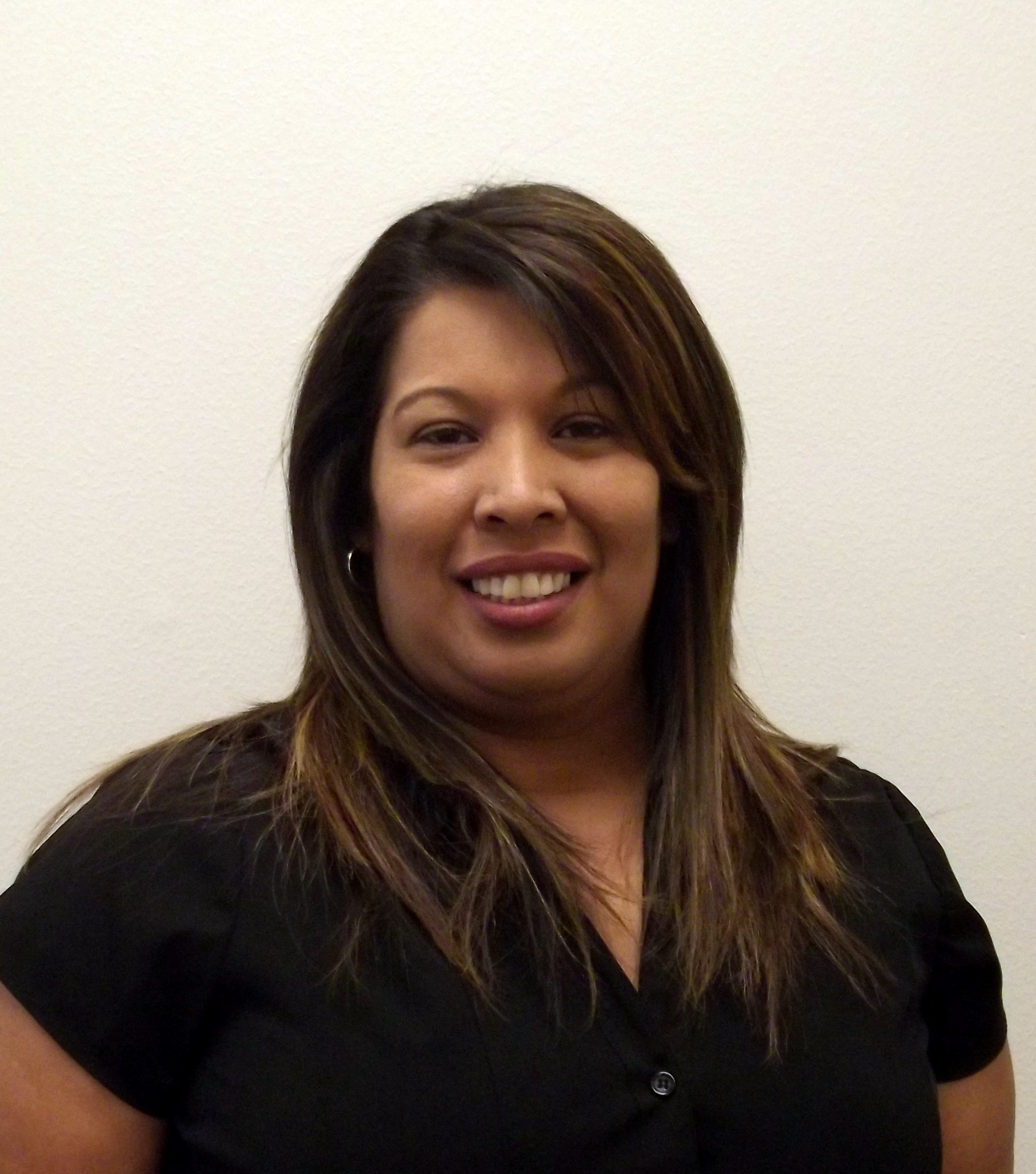 Warranty Administrator
Diana joined us in late 2012, after spending more than 20 years in the car service industry. She loves to travel with her family. On weekends, she tries to spend as much time as possible with her five children and ten grandkids.
Dave Morgan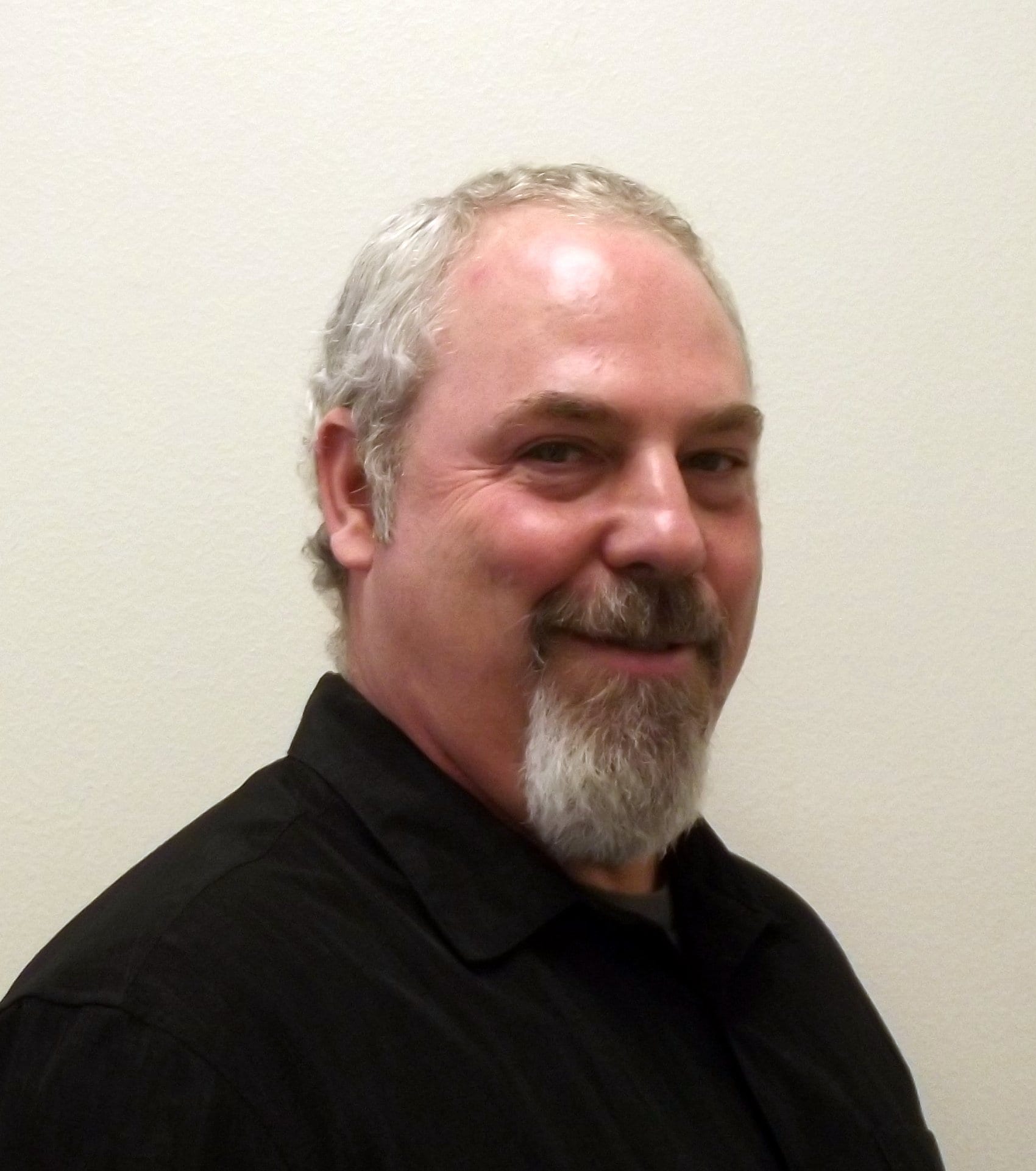 Collision Repair Center Technician
Dave is married and is the proud father of one son who is 23. He earned his degree from TSTI in auto mechanics and auto body, and has 34 years of experience in the industry. He is certified in chief EZ Liner, Car-O-Liner, and Spies Hecker Refinishing. We are thrilled to add another collision repair expert to our team. In his free time, he loves driving his Mustang GT.
Michael Kinser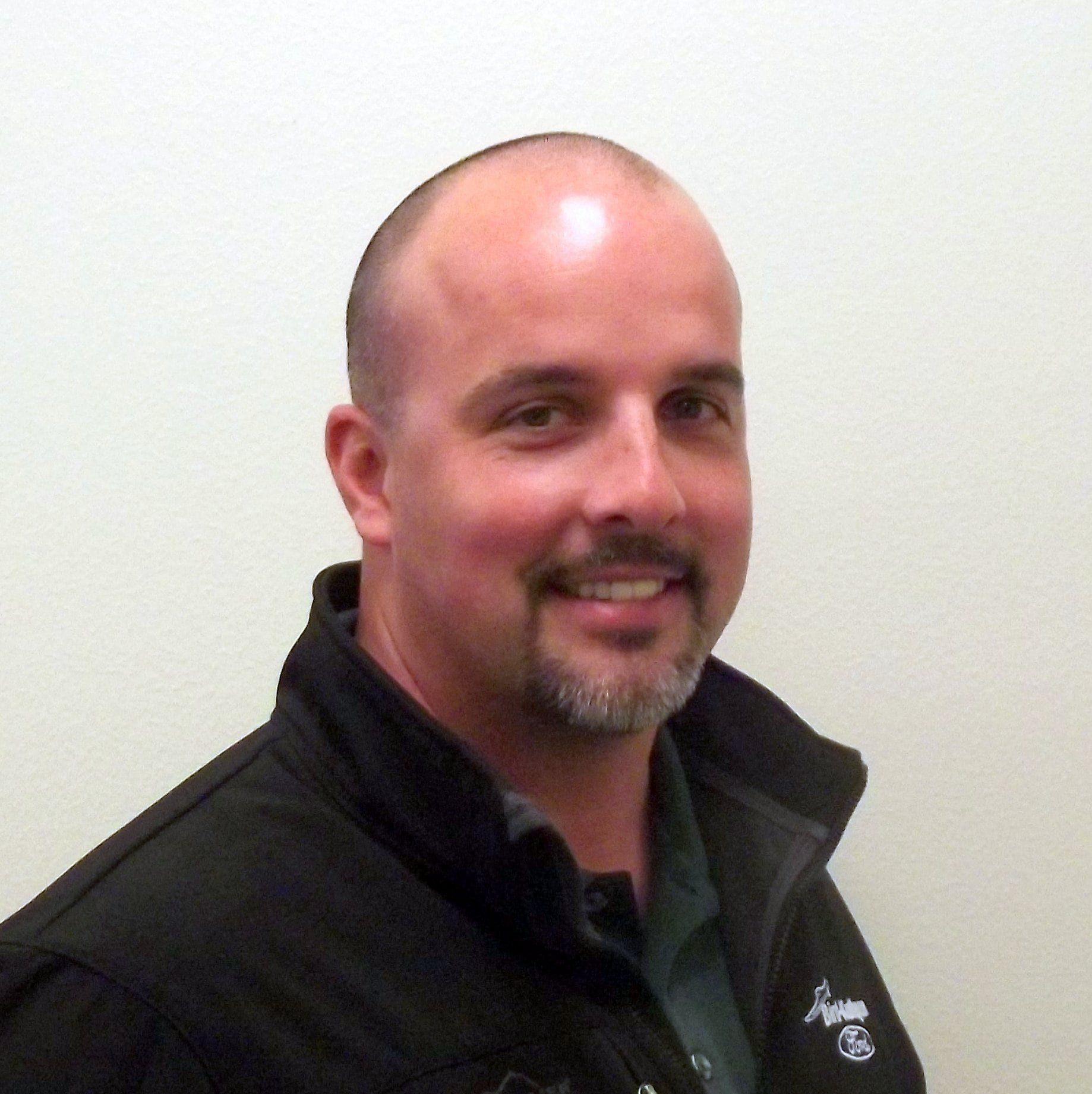 Sales Consultant
Michael joins us after a career at Alcoa. He loves spending time with his 15 year old son. They enjoy watching and playing baseball, football, soccer, and basketball together, and love cheering on the Baylor Bears and Dallas Cowboys. A TSTC graduate, Michael is excited about a new career in sales. He enjoys talking to people and helping them find the Ford that best meets their family needs.
Luhrel Leggett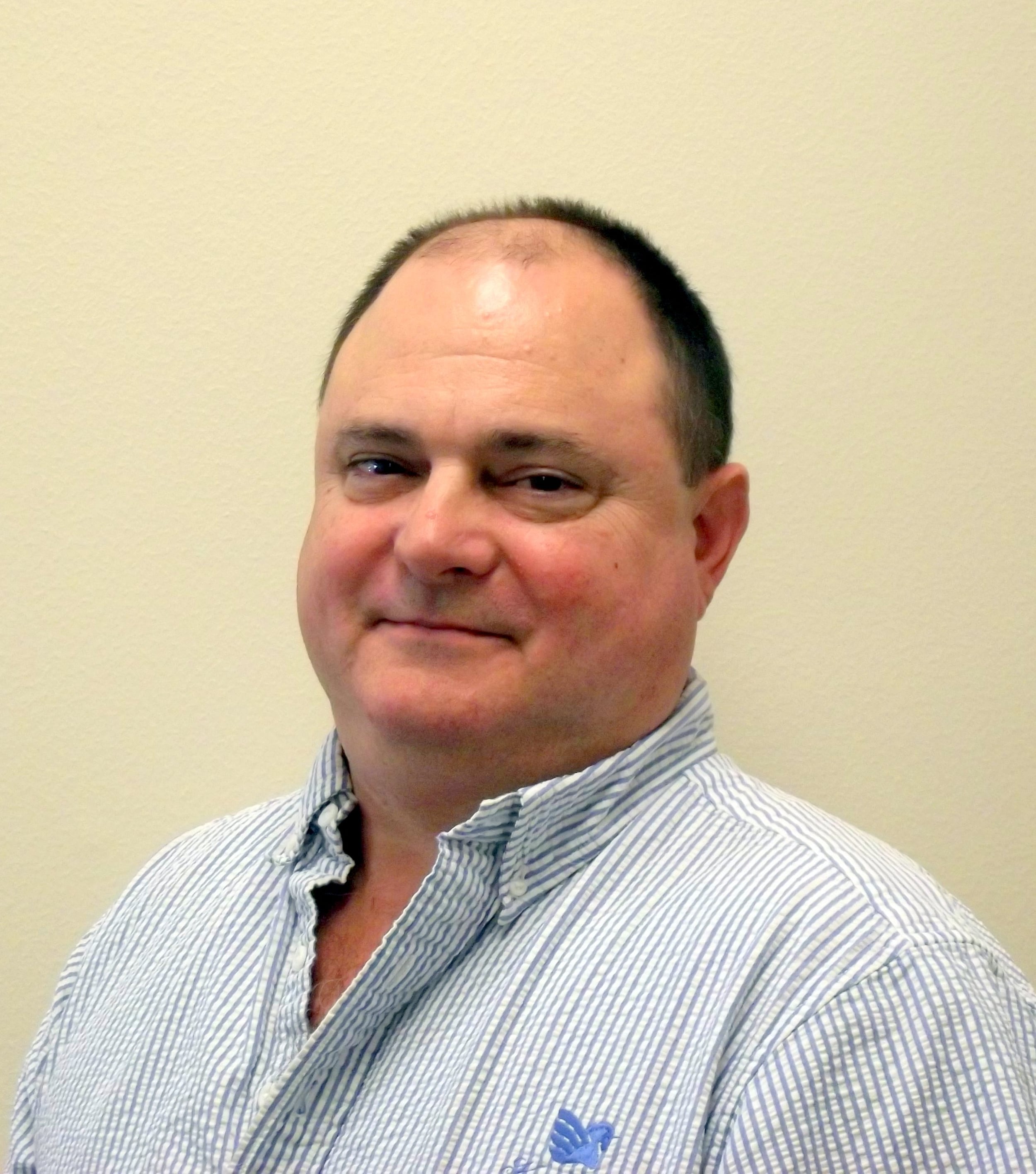 Parts Salesman
Luhrel brings 20+ years of experience to our team, with a background in both parts sales and automotive repair. He graduated from TSTI with a degree in automotive tech and continues to serve on their automotive advisory committee. He has 2 sons, one of whom works with him here at Bird-Kultgen- Wesley Leggett! His hobbies include fishing and gardening.
Patrick Bell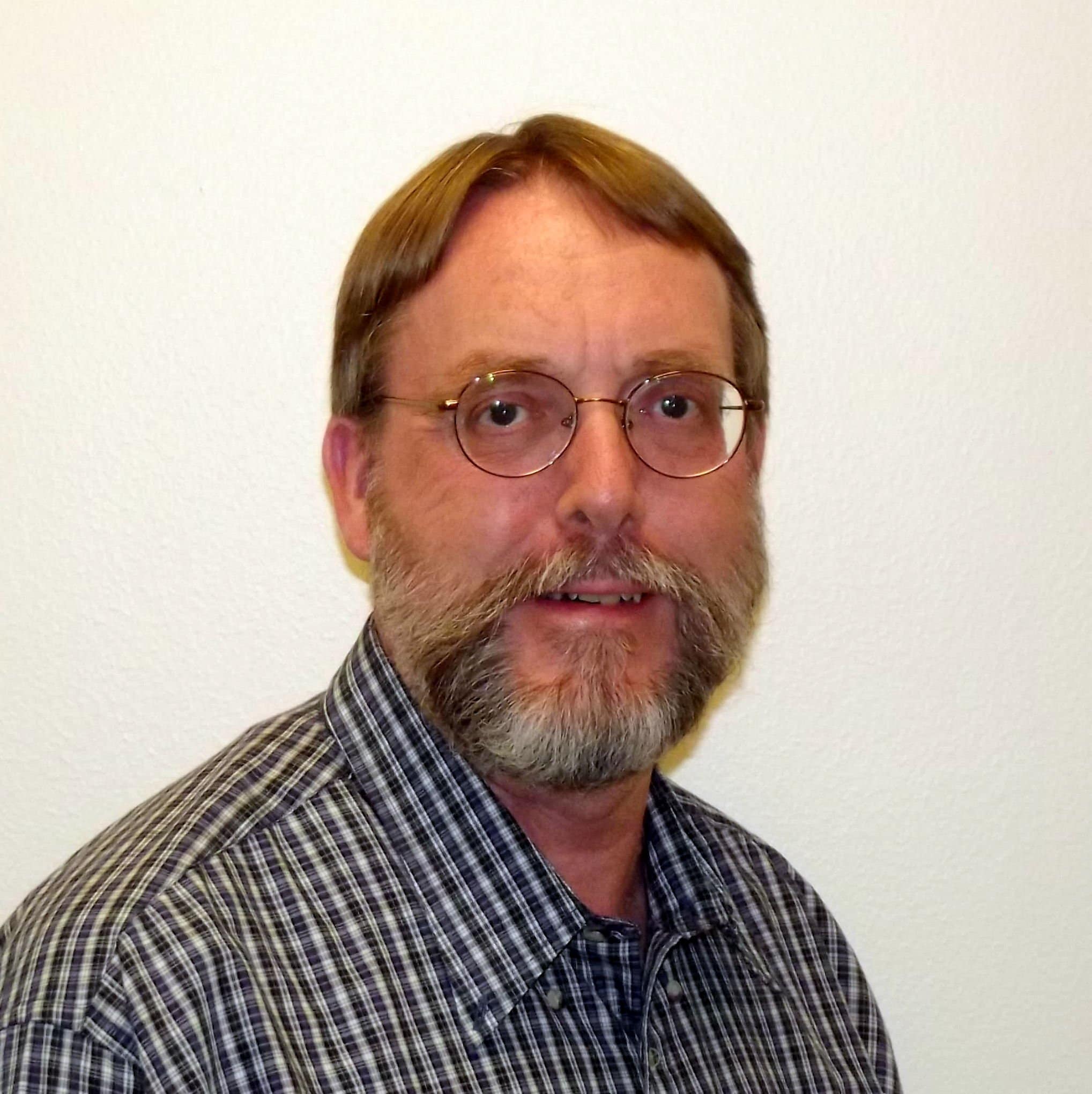 Estimator, Collision Repair Center
Pat was born in Alaska, but fell in love with a Waco girl and moved here in 1983. He is a proud "Texan by choice." He and his wife have 2 children and 6 grandchildren. If you're looking for an expert estimator, you found him. Pat has been in Waco's collision repair business since 1983. He is an active member at First Baptist Church of Elm Mott and has served as a Lacy Lakeview city councilman since 2000.
Courtney Pietsch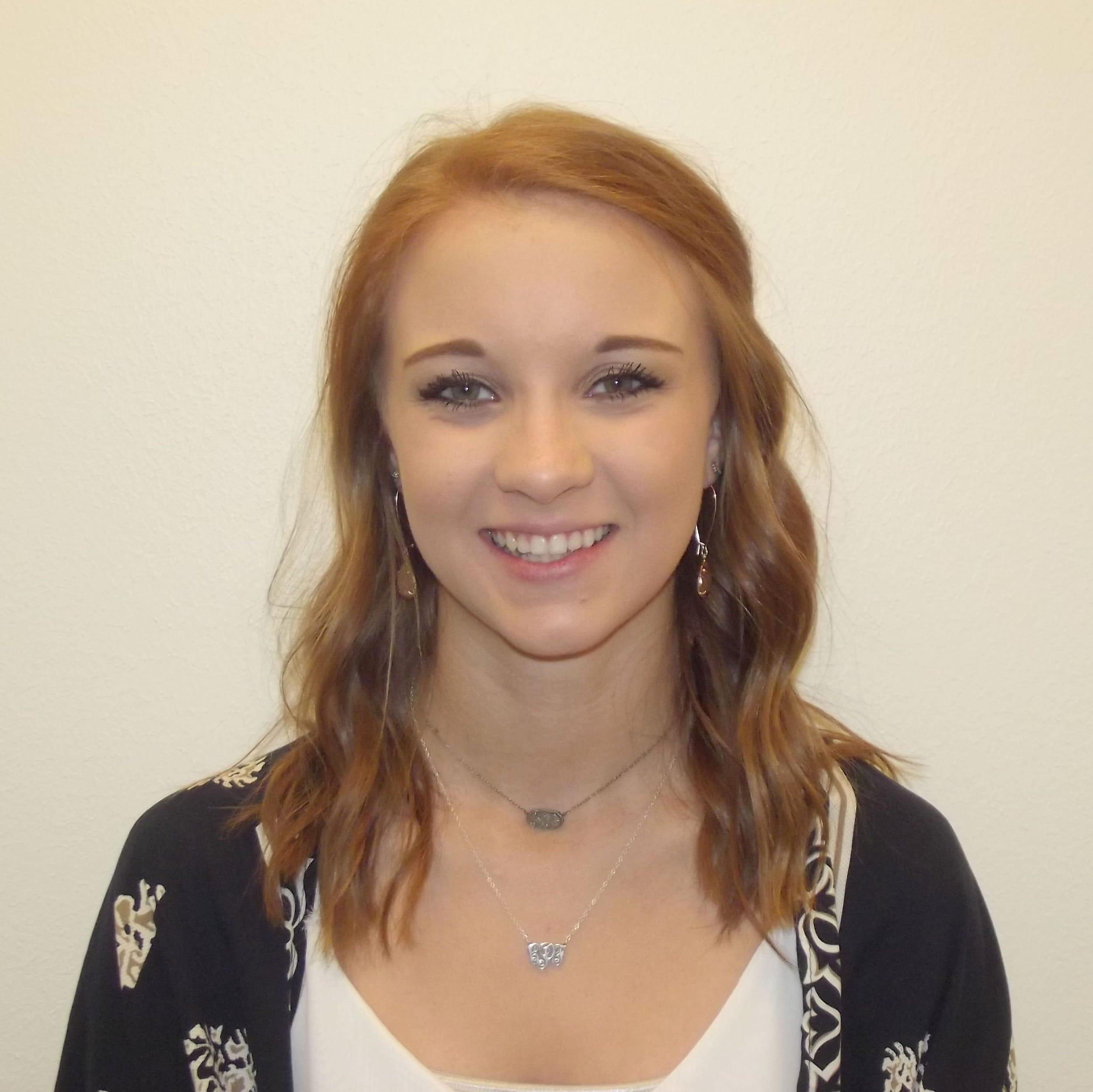 Receptionist
Courtney joined our team in 2016 and is one of out two operators. She just graduated from High School and now is attending college. She loves having the opportunity to work with people, answering their questions, and guiding them to the help they need.
William Jones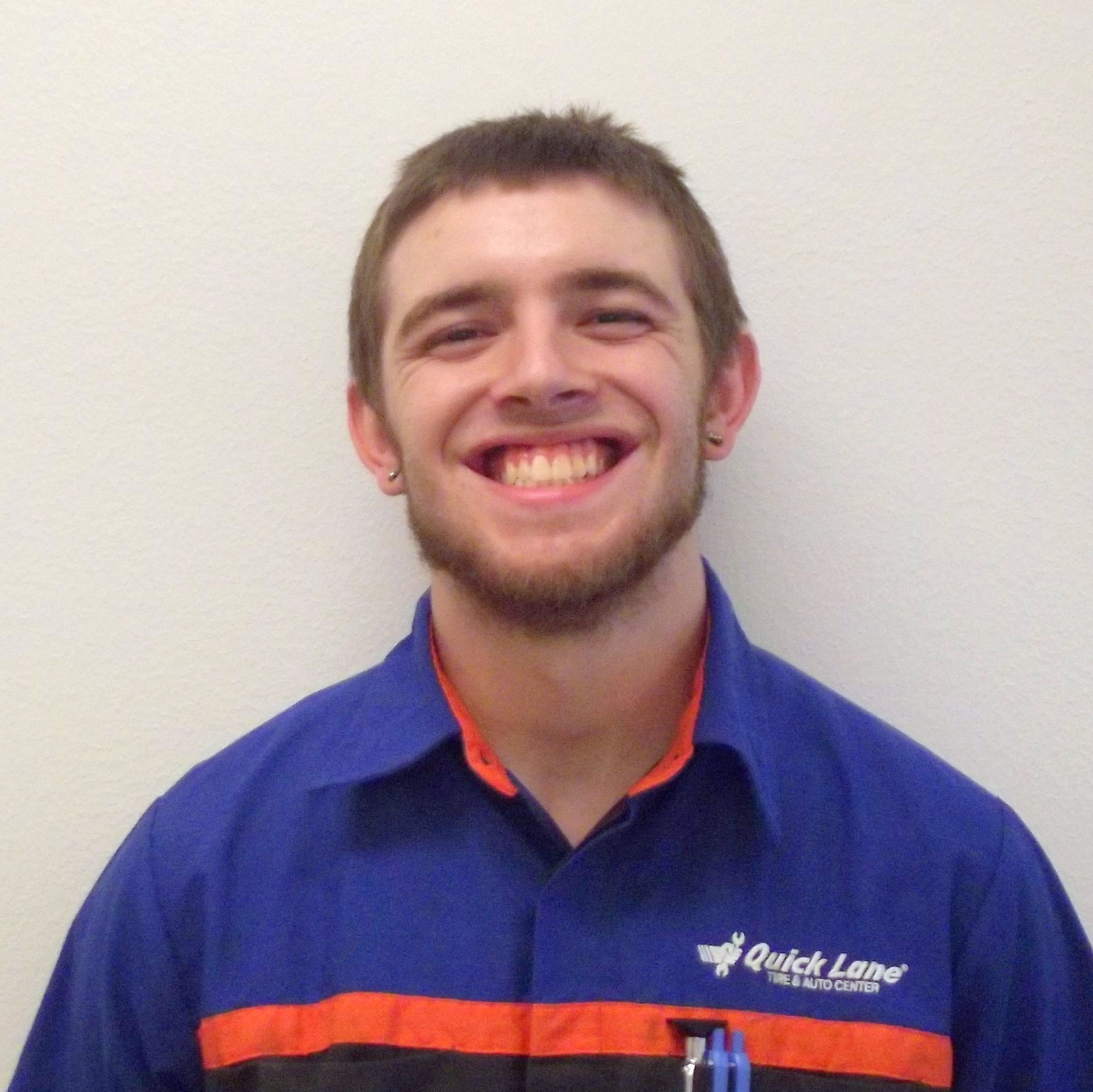 Service Technician
William is from Kosse, TX and graduated from Grosebeck high school. He is married to his wife Kathy and they have three young children. William loves all things mechanical and has his automotive technology degree from TSTC. William joined us as part of our team that helped open our new Quick Lane division in 2015 and moved to our heavy duty line in 2016.
David Bakluda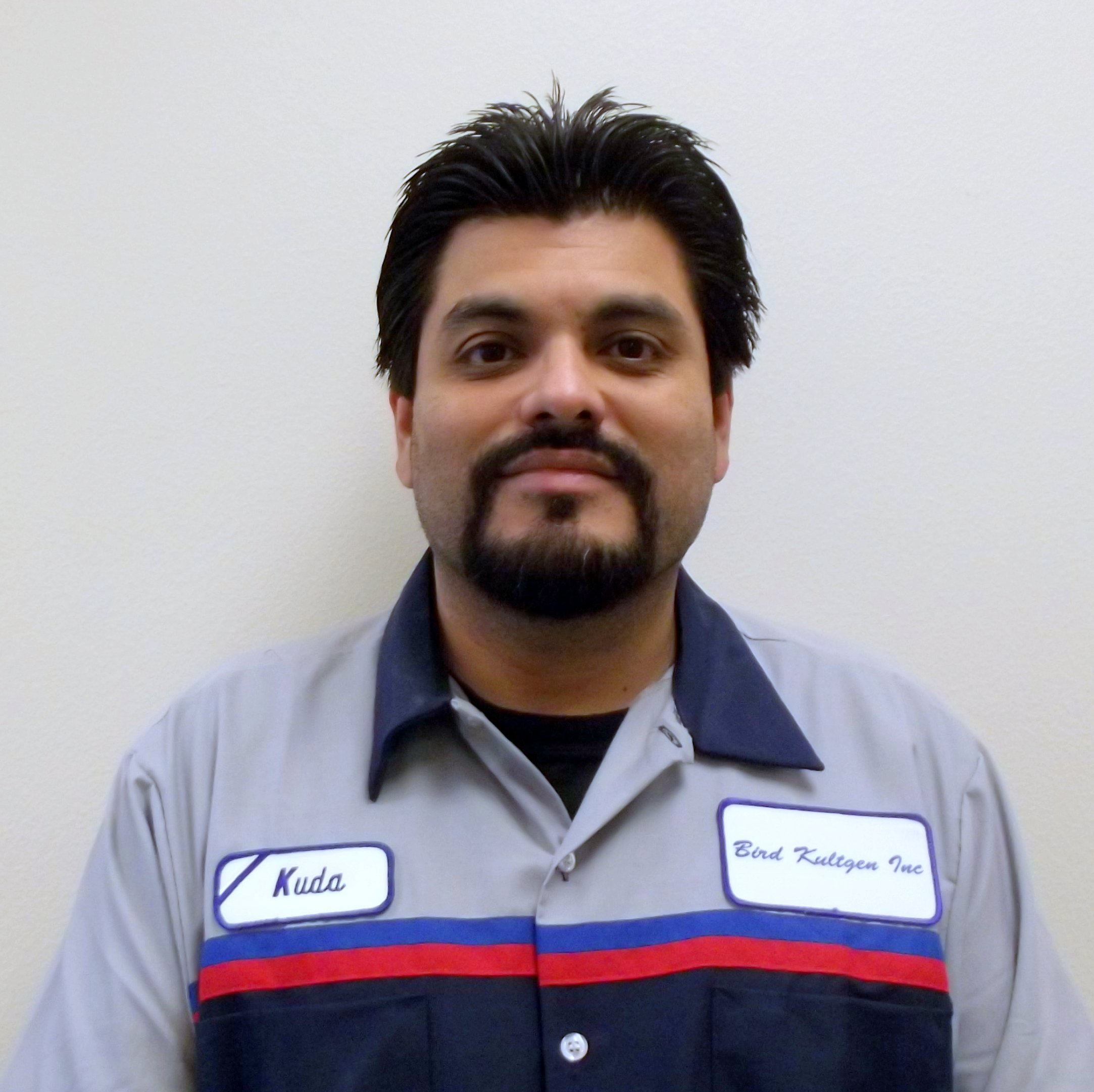 Collision Repair Center Technician
David has over twelve years of experience doing body repair work. He is a graduate of TSTC. In his free time he enjoys watching movies and sports, particularly NASCAR. On Sunday's, David can be found cheering on the Dallas Cowboys.
Wayne Baumgardner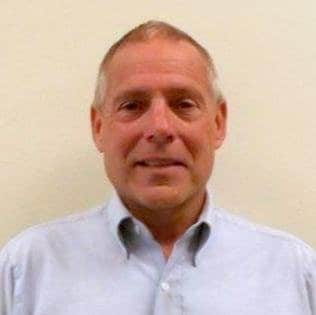 Sales Consultant
Wayne loves taking care of customers and making sure they get thevehicle they want. When he's not working, he enjoys spending time with his wife, particularly golfing. Wayne was in the construction business previously for 30 years, so he enjoys tackling projects at home, trying out new places to eat, and exploring all around the Waco area.
Amanda Allen-Brewer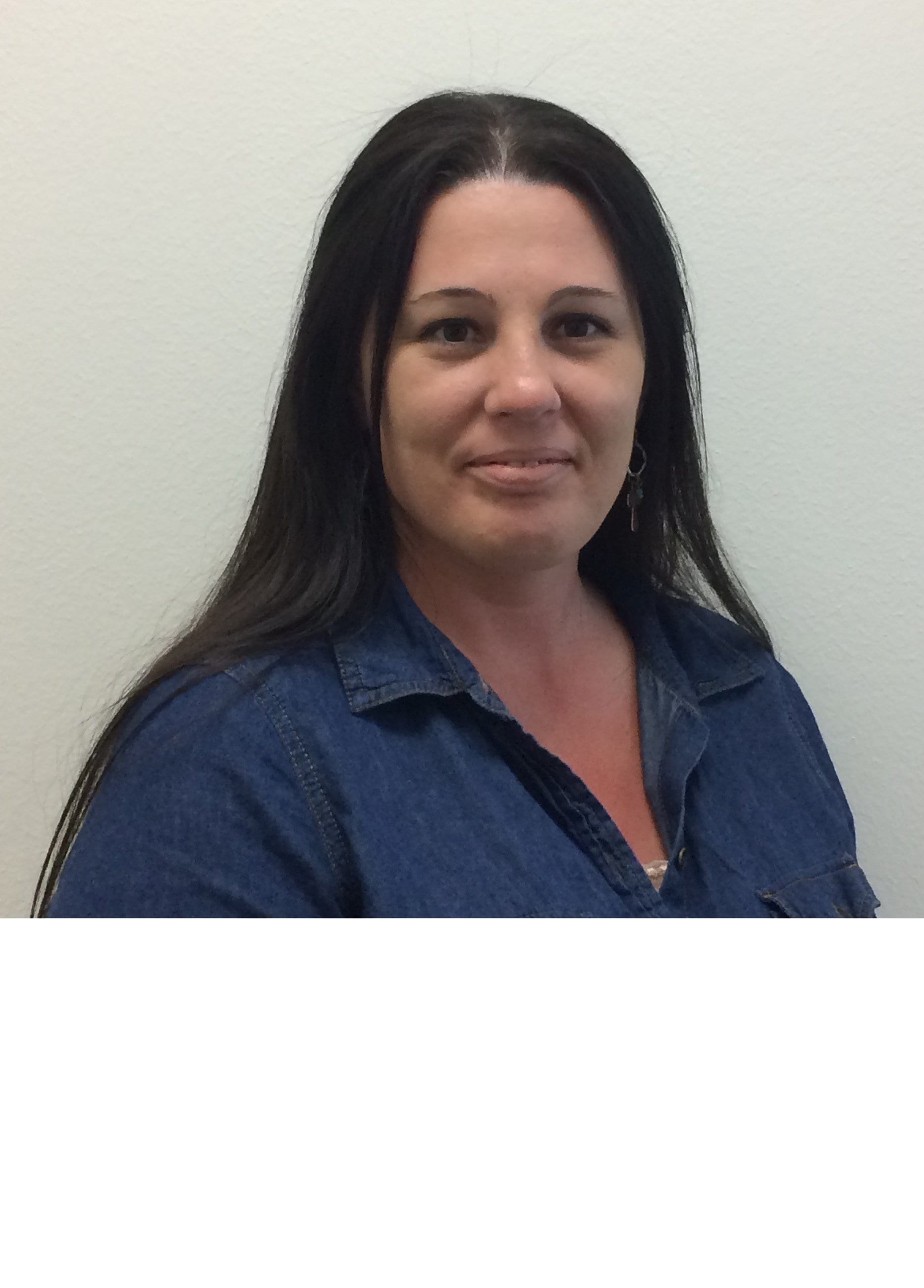 Sales Secretary
Amanda is our sales secretary and handles the paperwork for both our new and pre-owned sales department (which is a lot of paperwork)! She was born in Houston and moved to Waco when she was two. Amanda and her husband Troy have two children and they spend their time with them at various sports and outdoor activities. In her free time she enjoys painting and cooking. When they have free weekends, Amanda loves going out of town for mini getaways.
Jack Aaron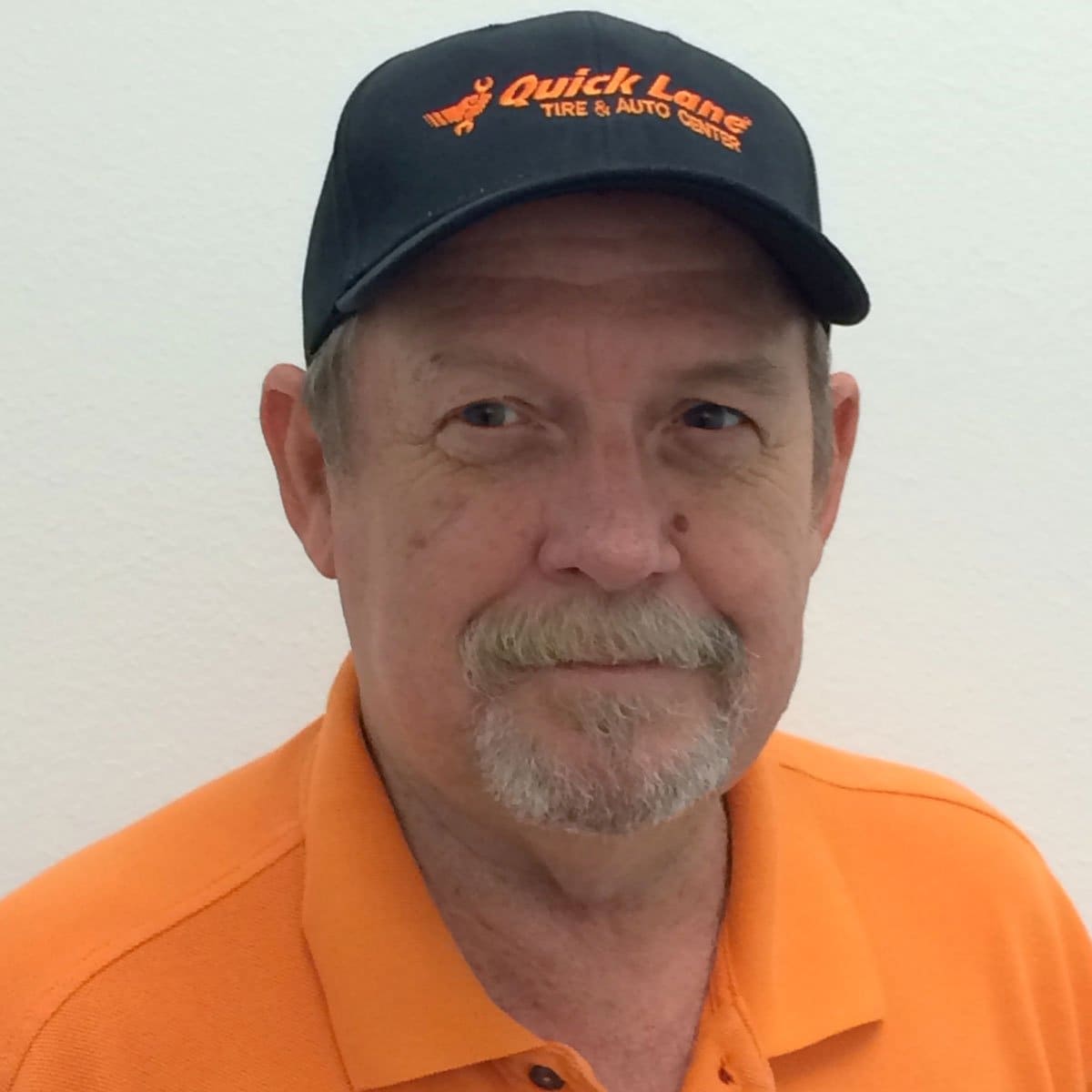 Service Advisor
Jack grew up in China Spring and has proudly been married to his wife Donna since 1988. Jack worked from Bird Kultgen from 1987-2006 and then spent time in the insurance industry and also working with his dad. We are thrilled to welcome him back and have him helping customers in our service department. 
Mary Andrade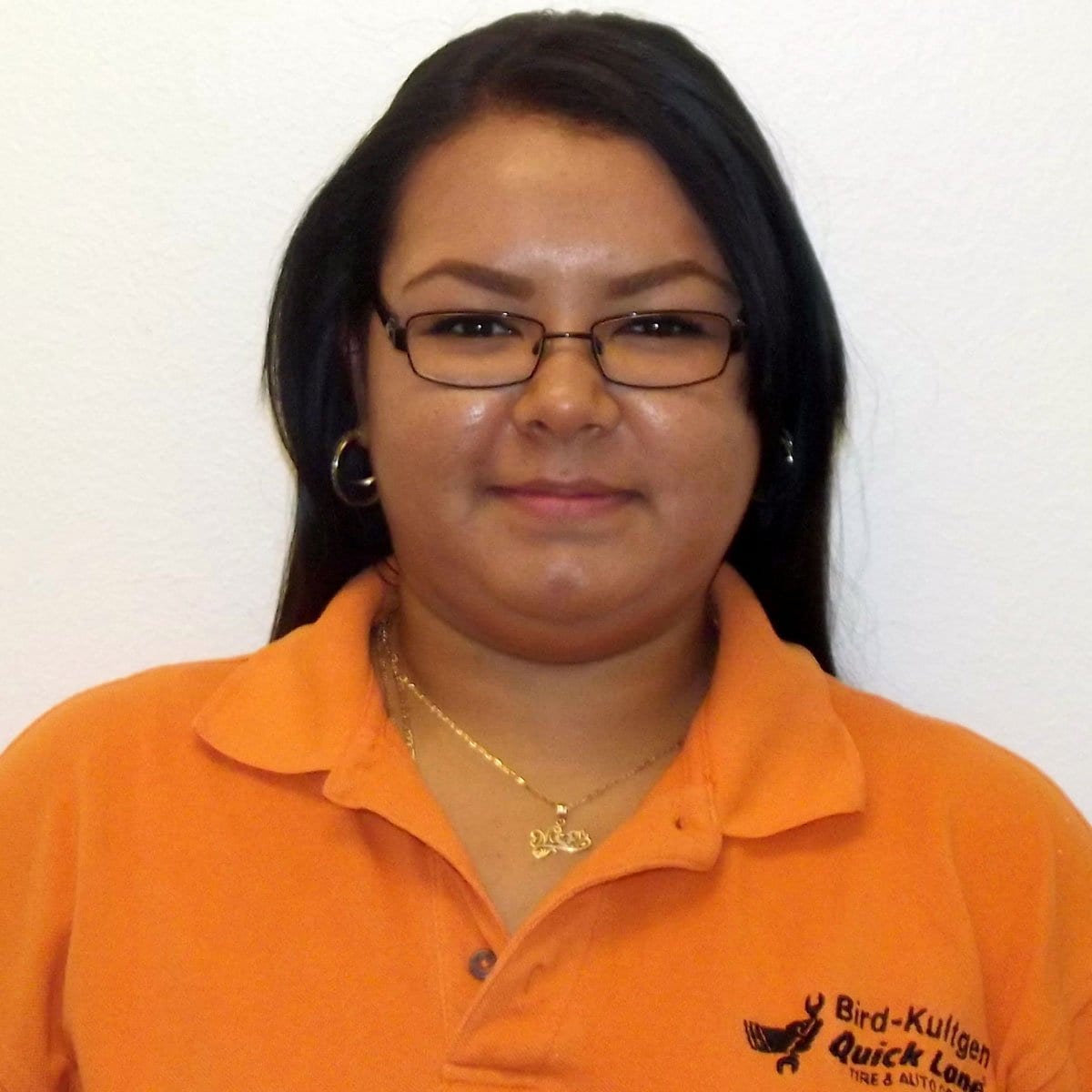 Quick Lane Advisor
Mary joined our team to help open our Quick Lane in 2015. She has been in the service field since 2012. She loves spending time with her two beautiful daughters, and when it's pretty they like to be outside at the park, feeding ducks, and doing garden work. Mary likes working at Bird Kultgen because of the family environment and enjoys treating our customers like family and helping them keep their vehicles in tip top shape.
Dave Thomas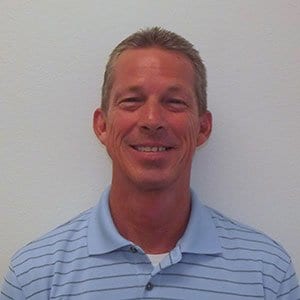 Sales Consultant
Dave joined our team in 2015 as a sales consultant. He has been married to his wife Carla since 1987 and they have 3 children and 6 grandchildren. In his free time he enjoys fishing and family time.
Bobby Moran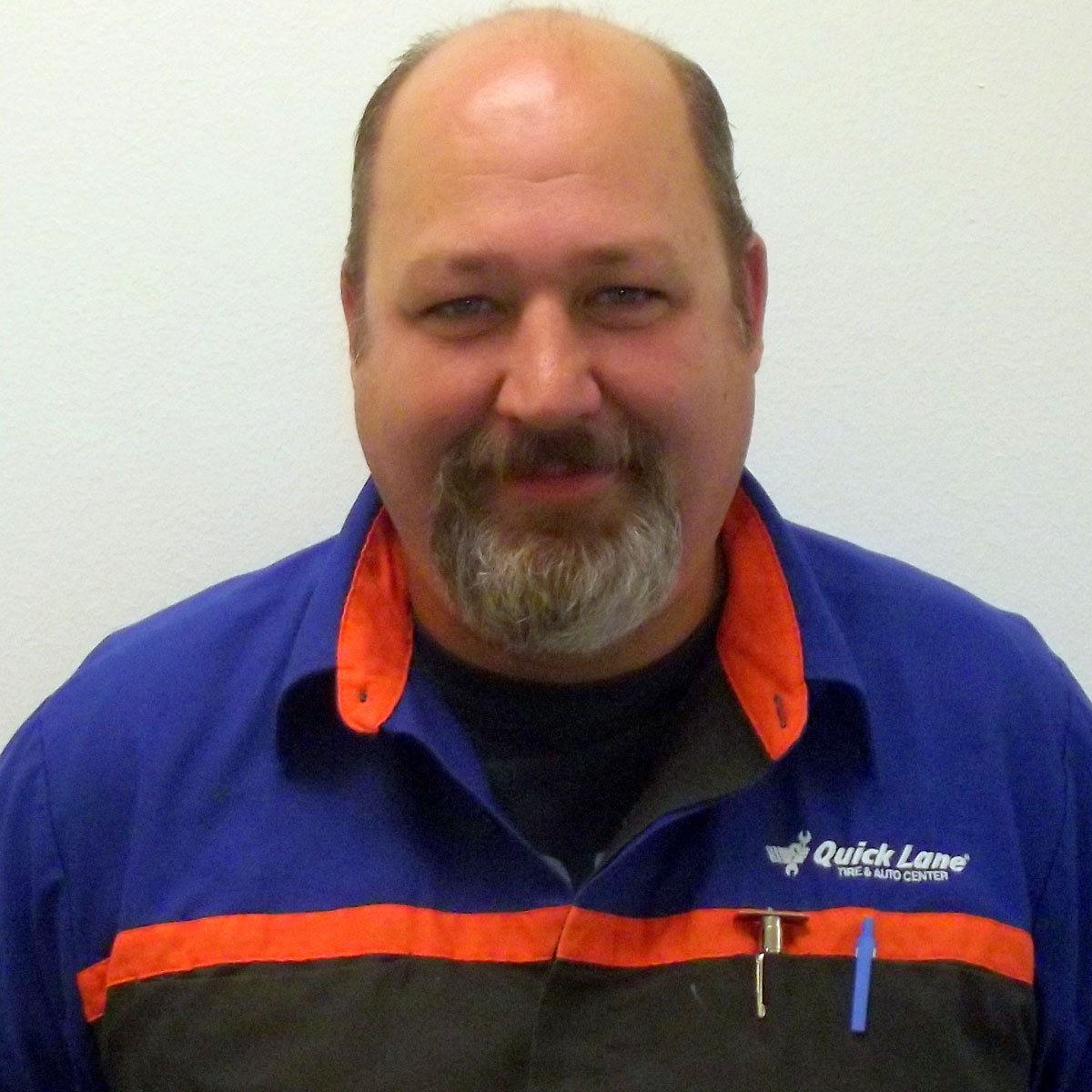 Bobby Moran joined us in August of 2014. He is a recent newlywed to his bride Carolynn and they have one son JD. Bobby's brother Randy is a technician in our service department, and their dad David was also a technician here for many any years. In his free time Bobby enjoys shooting, fishing, and bowling.
Ines Potter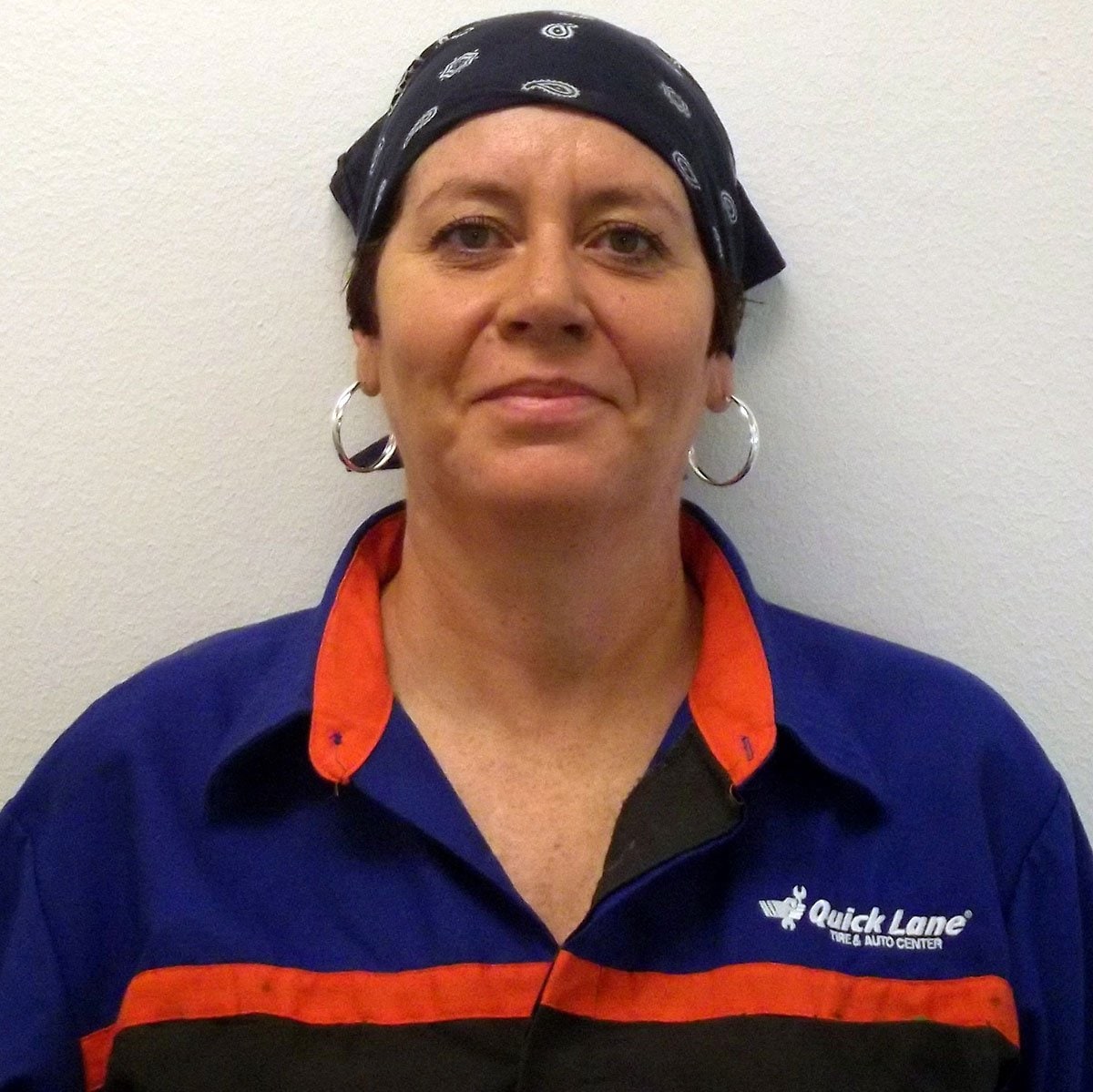 All the way from the beautiful state of Colorado, Ines joined the BK Ford team in 2015 and is loving it. She loves to ride motorcycles with her boyfriend Steve, who is a technician in our service department. Ines loves helping customers keep their rides in good working order. She also has a deep love for animals.
Les Beane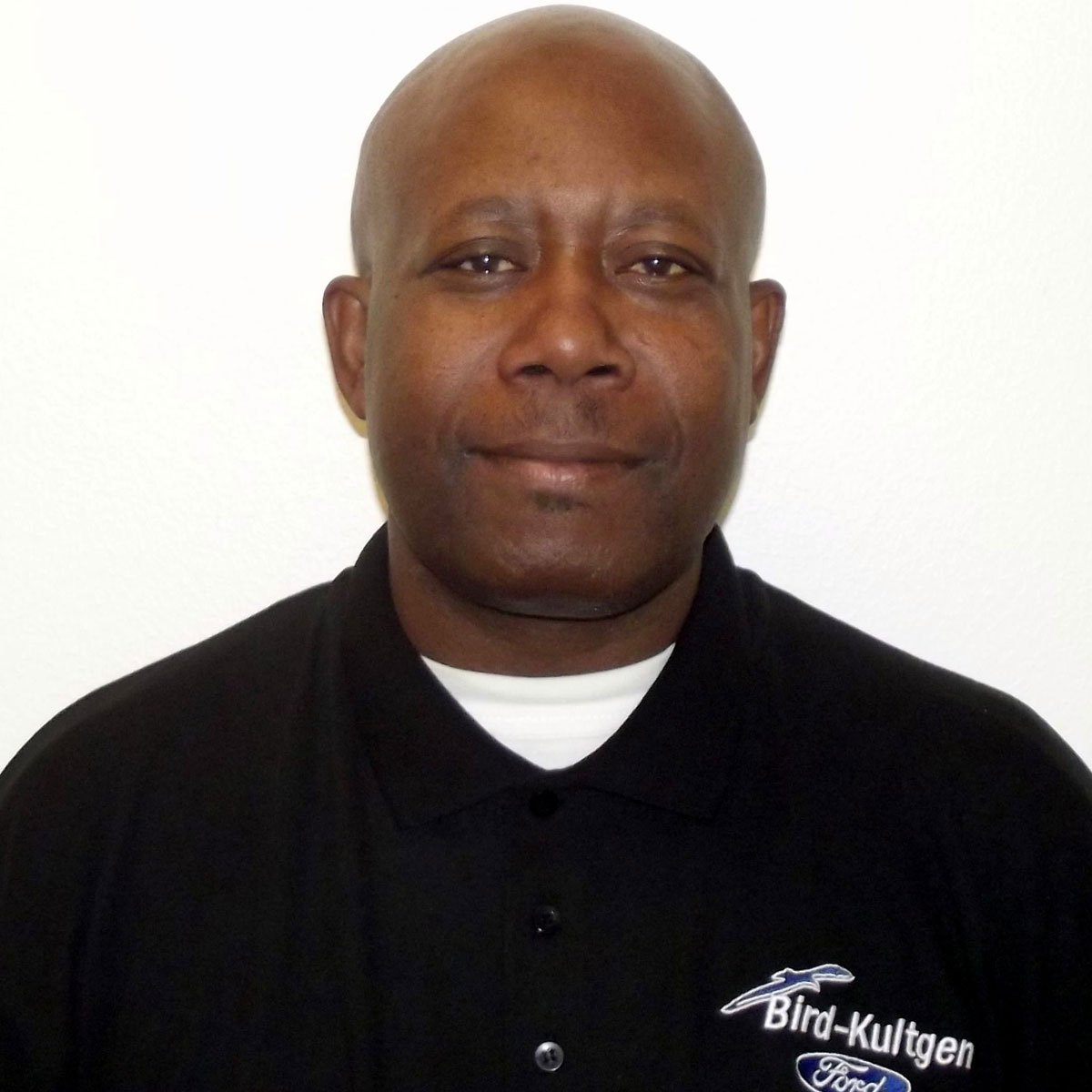 Facilities
Les is responsible for keeping our facility looking sharp and ready for customer visits. When he's not at the dealership, he enjoys watching sports, bartending, catering, and cooking at the Baylor athletic facilities. Les and wife Gayla have two children, Les III and Ashanti and grandkids Lyrie and Alexis.
Michael Payne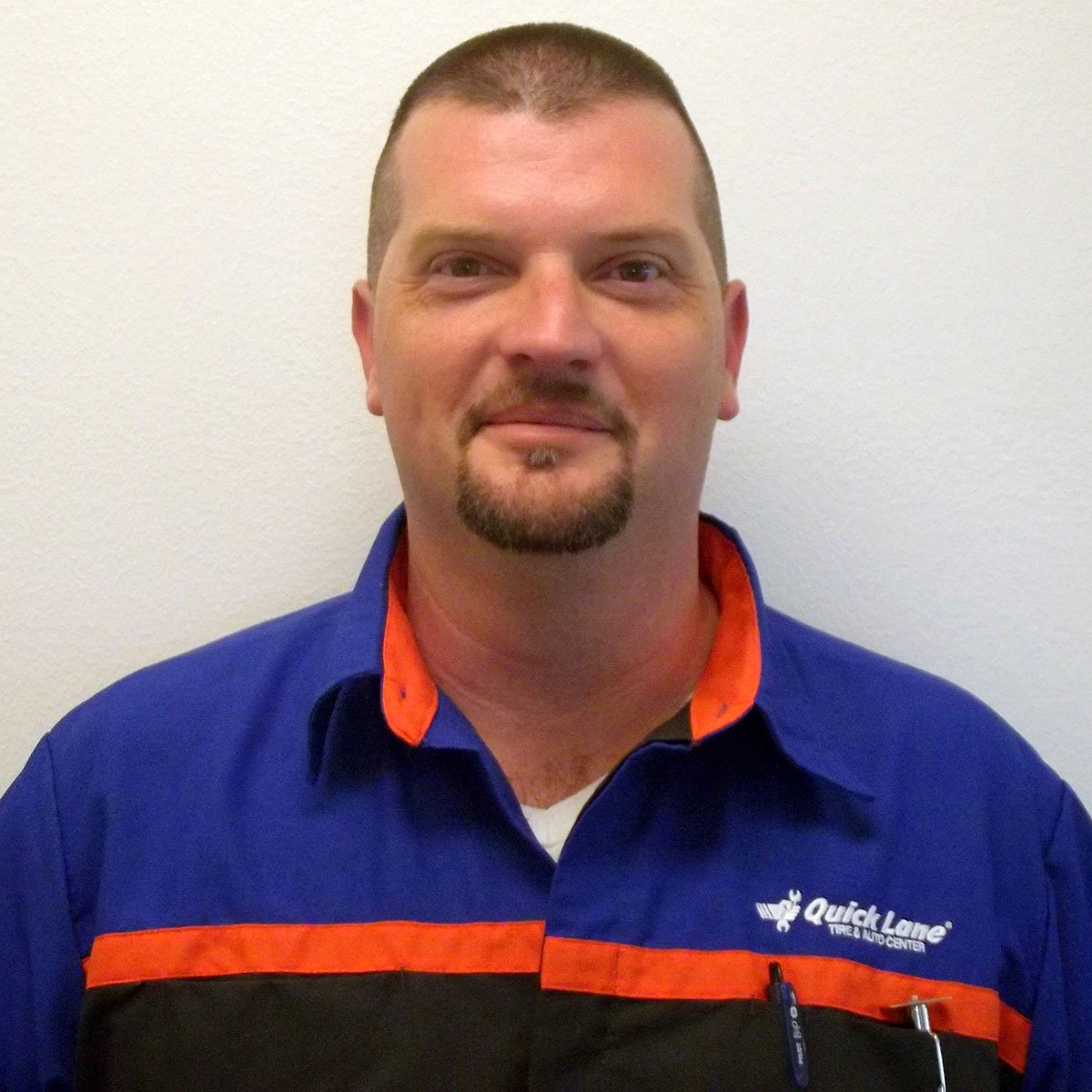 Quick Lane Technician
Micheal joined our team in 2015 and helps our Quick Lane customers with their maintenance needs. In his free time he enjoys hiking, fishing, and relaxing weekends on the houseboat with his wife Dani, their son, and two daughters. Michael enjoys helping our customers with their mechanical needs.
Lupe Garcia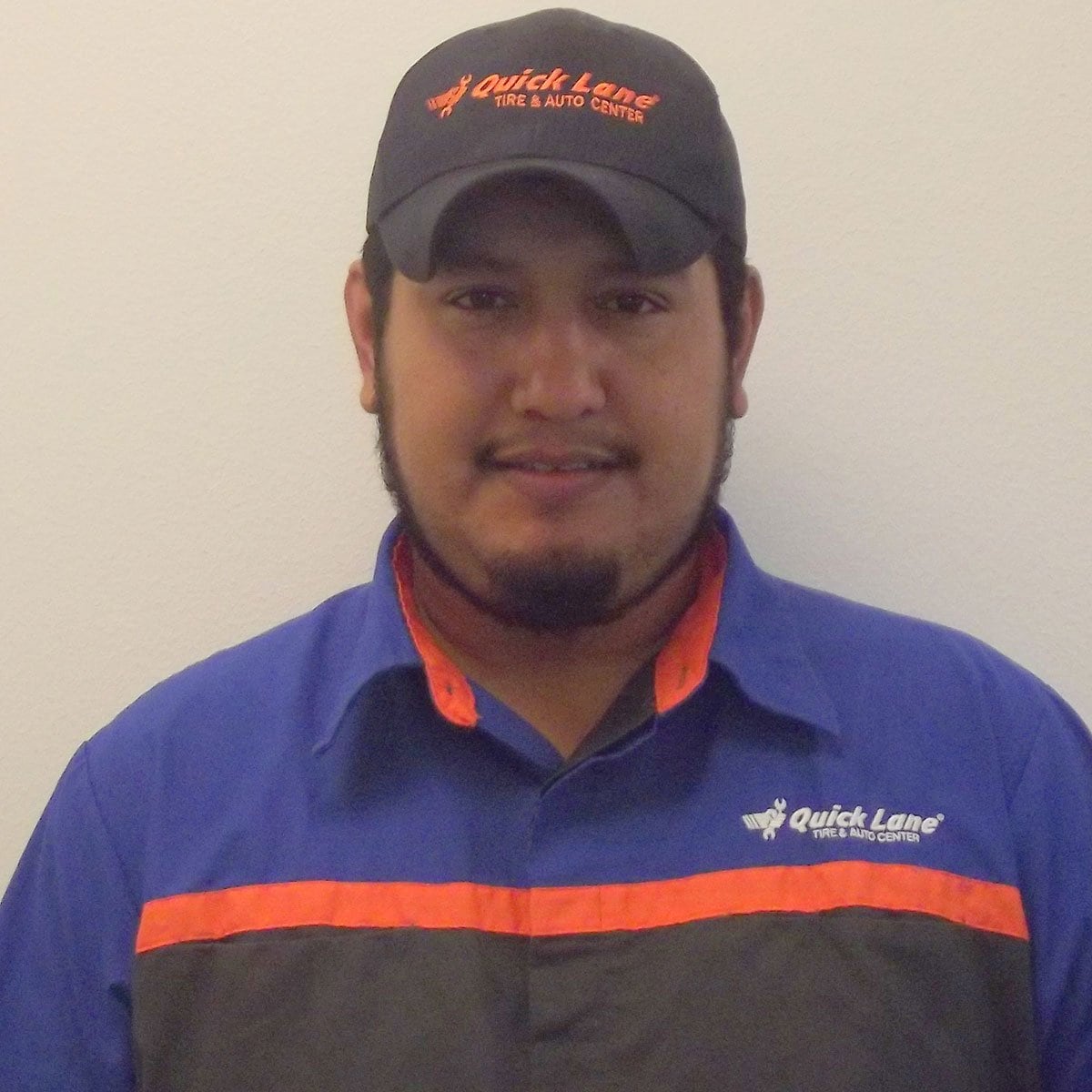 Quick Lane Technician
Lupe joined our Quick Lane team in 2015. In his free time he enjoys spending time with his wife and their four children. They love watching movies at the theatre on weekends, going out to eat, and family time playing sports and video games. He has been working on cars since 2002, mostly at Ford dealerships.


Alicia Holder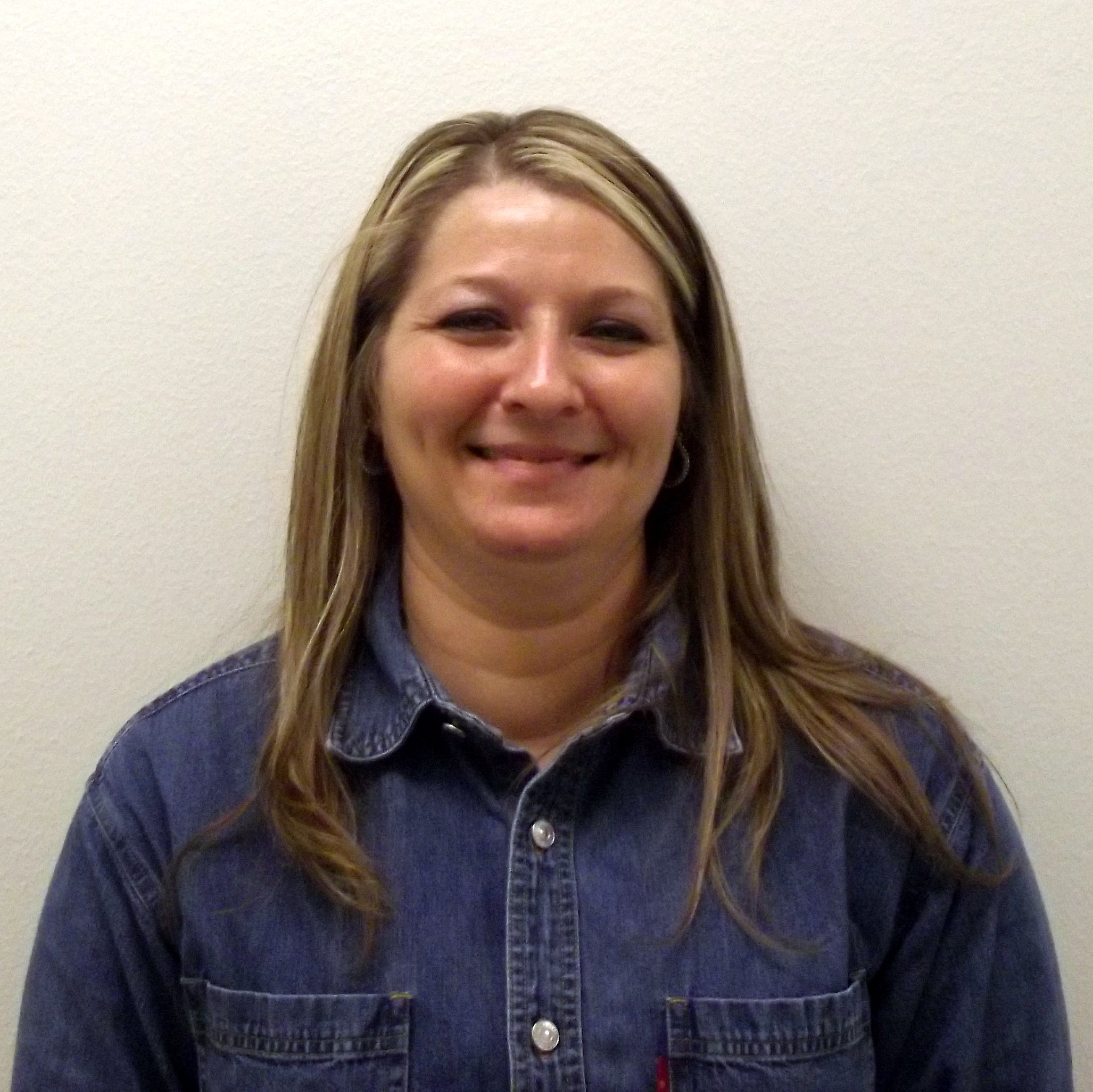 Title Clerk
Alicia is the proud mom of 2 kids. In her freetime she enjoys bootcamp and zumba! Alicia also likes watching both football and NASCAR.
Amanda "Cupcake" Larson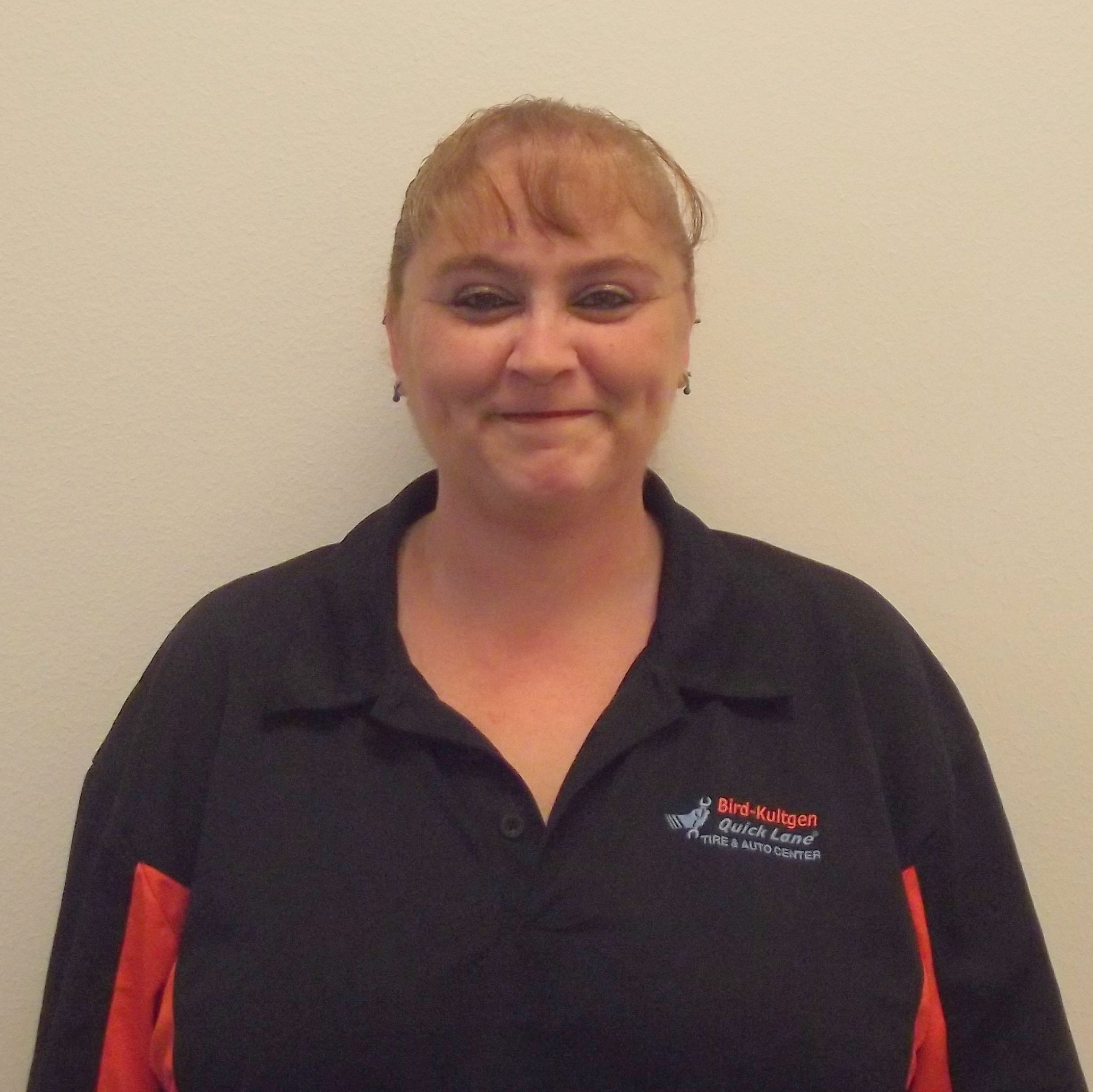 Quick Lane Advisor
Amanda joined our Quick Lane team in 2016 and enjoys helping our customers keep their vehicles in tip top shape. She and her husband have been married for 12 years and have 5 beautiful children. Amanda loves her family and in when she's not working they try to spend as much time together as possible. Amanda is always smiling. "I many not be where I should be in life (yet), but I'm not where I used to be."
Freddy Orta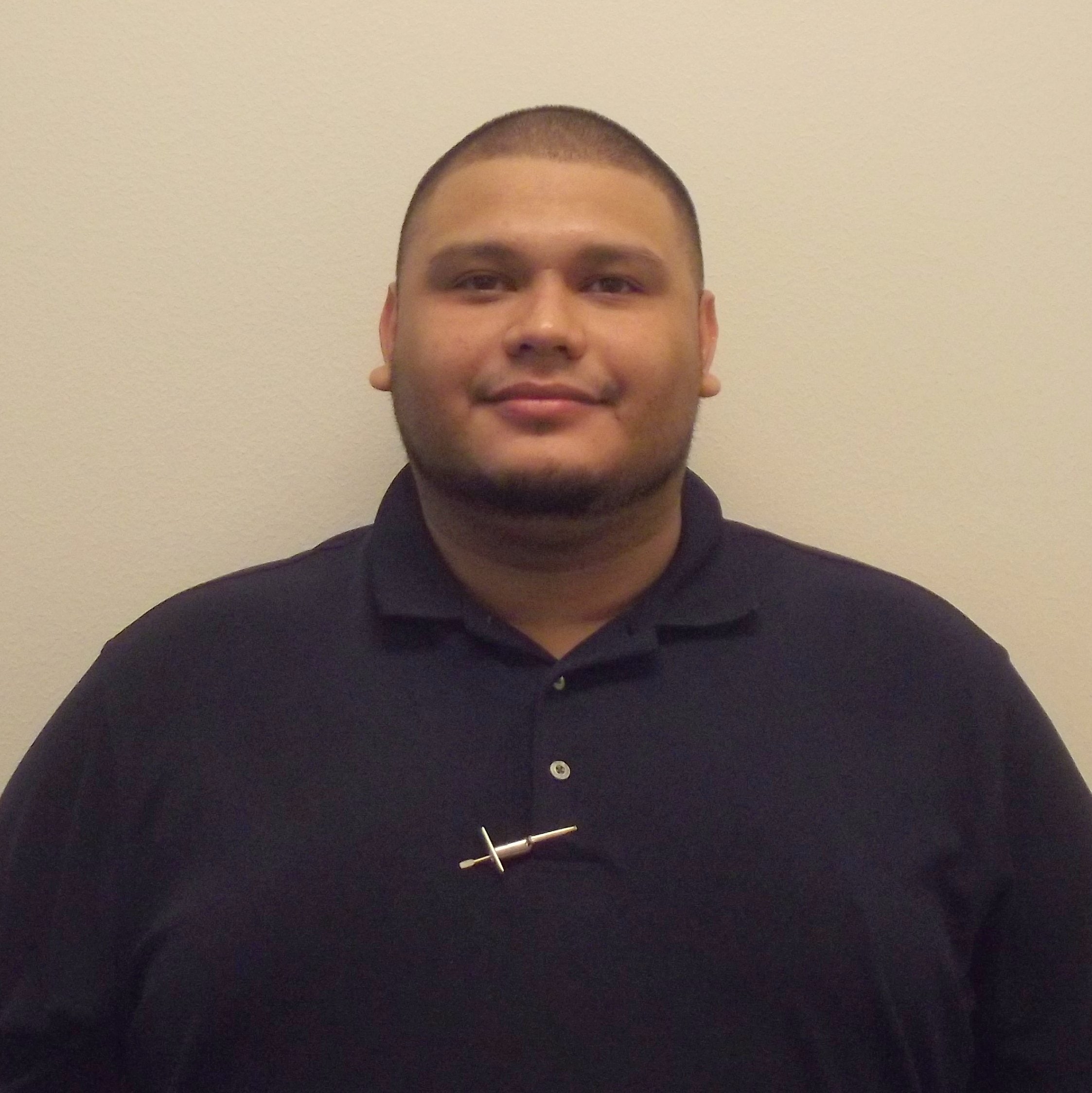 Quick Lane Technician
Freddy was born and raised right here in Waco. He is married and has 3 amazing kids. He loves spending time with his wife and family and is a proud member of the BK team!
James Lane
Jerry Juhl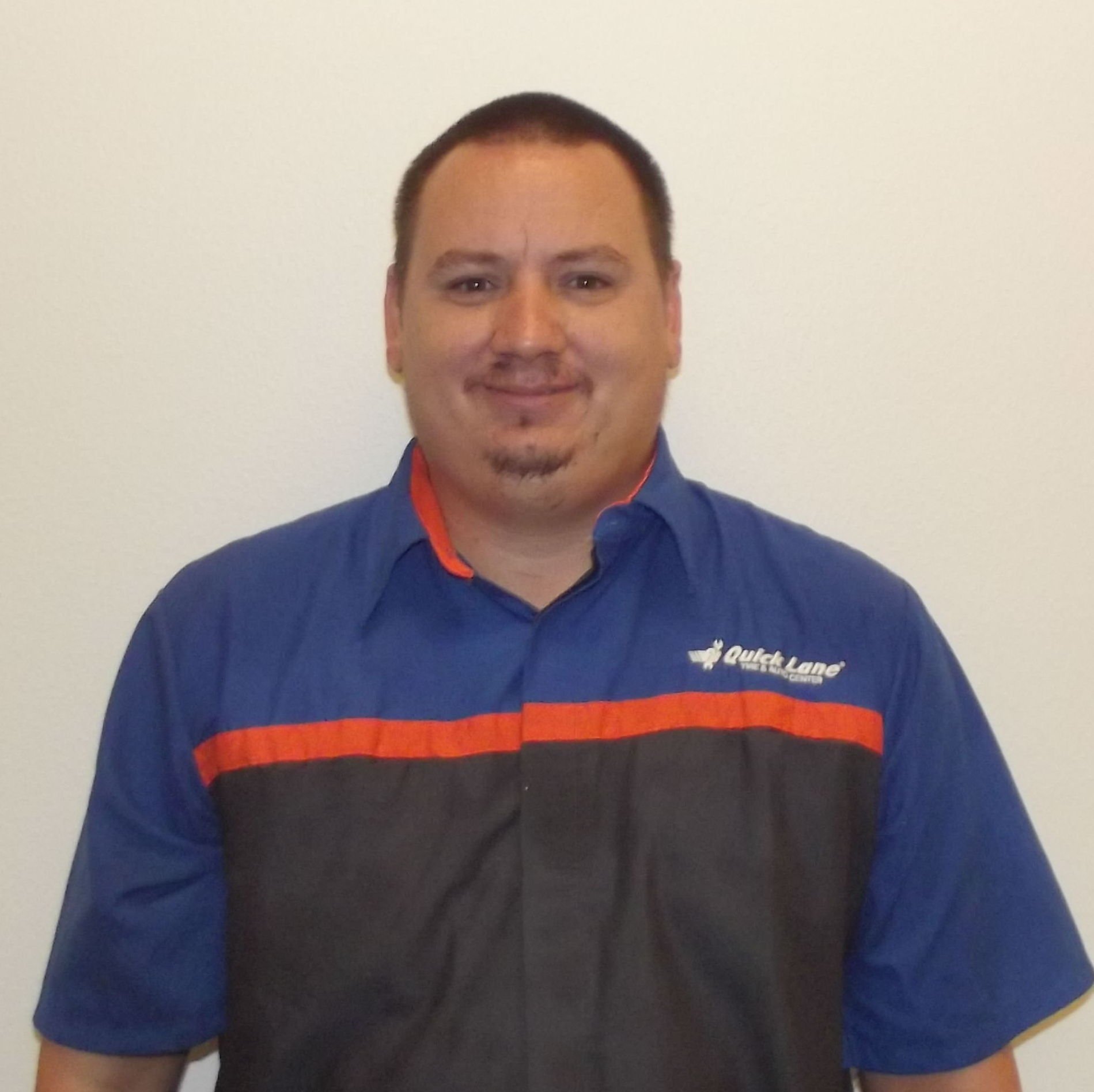 Service Technician
After graduating from Lorena High School in 1998, Jerry served 16 years in the United States Navy on active duty. He joined our Quick Lane team in 2016, and graduated with his associates of Applied Sciences in automotive technology from TSTC. He is married to his wife Jenny and they have two kids, Mikey and Raine. Together they enjoy going to the park, fishing, boating, camping, and attending football games.
Miguel Contreras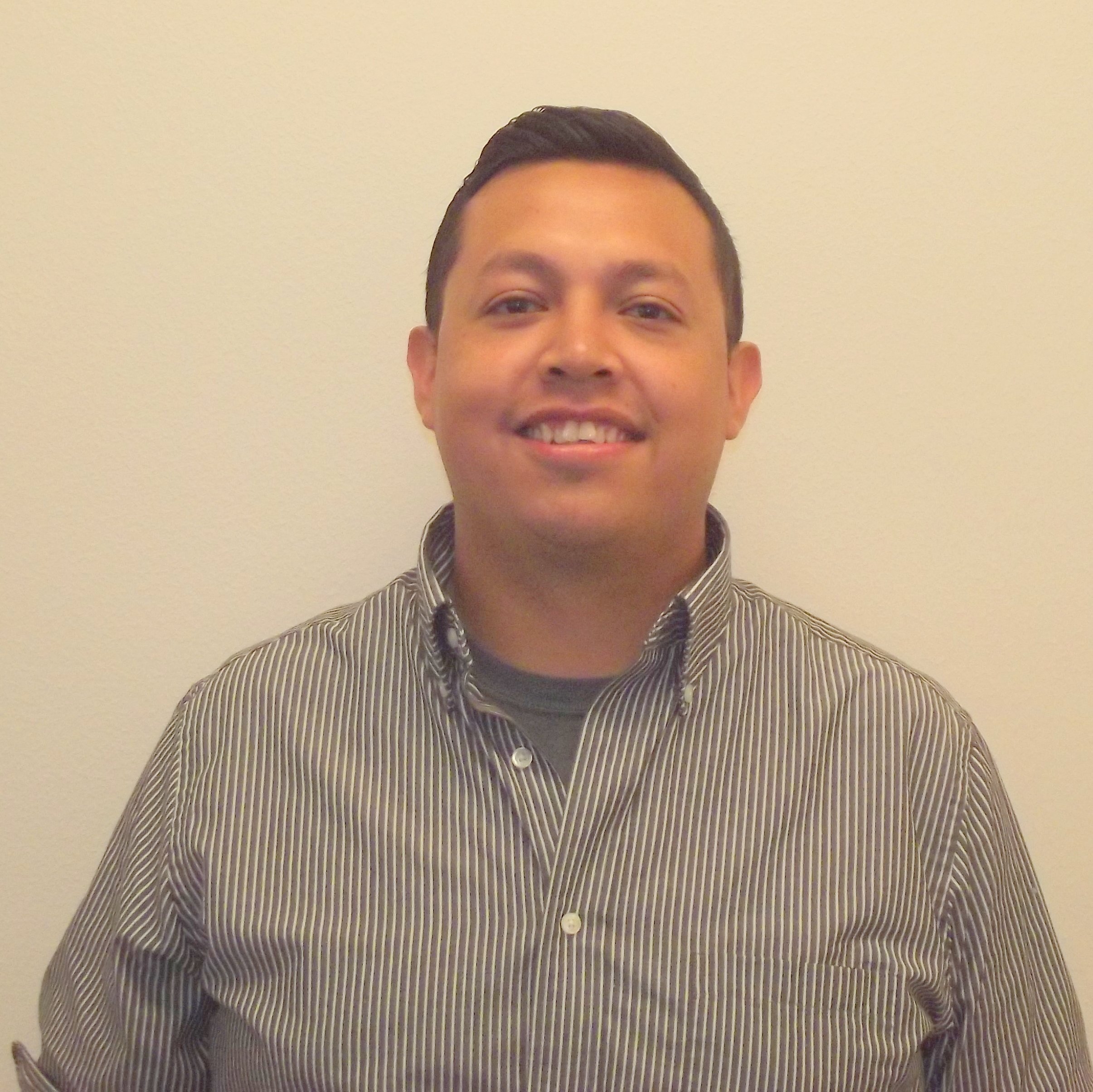 Sales Consultant
Miguel joined our team in 2016 and is very excited in his new career in sales, he enjoys working with and meeting new people everyday. He attended Waco High School and is now pursuing his business degree. When he is not at work he loves spending time with his wife and daughter.
Jon Taft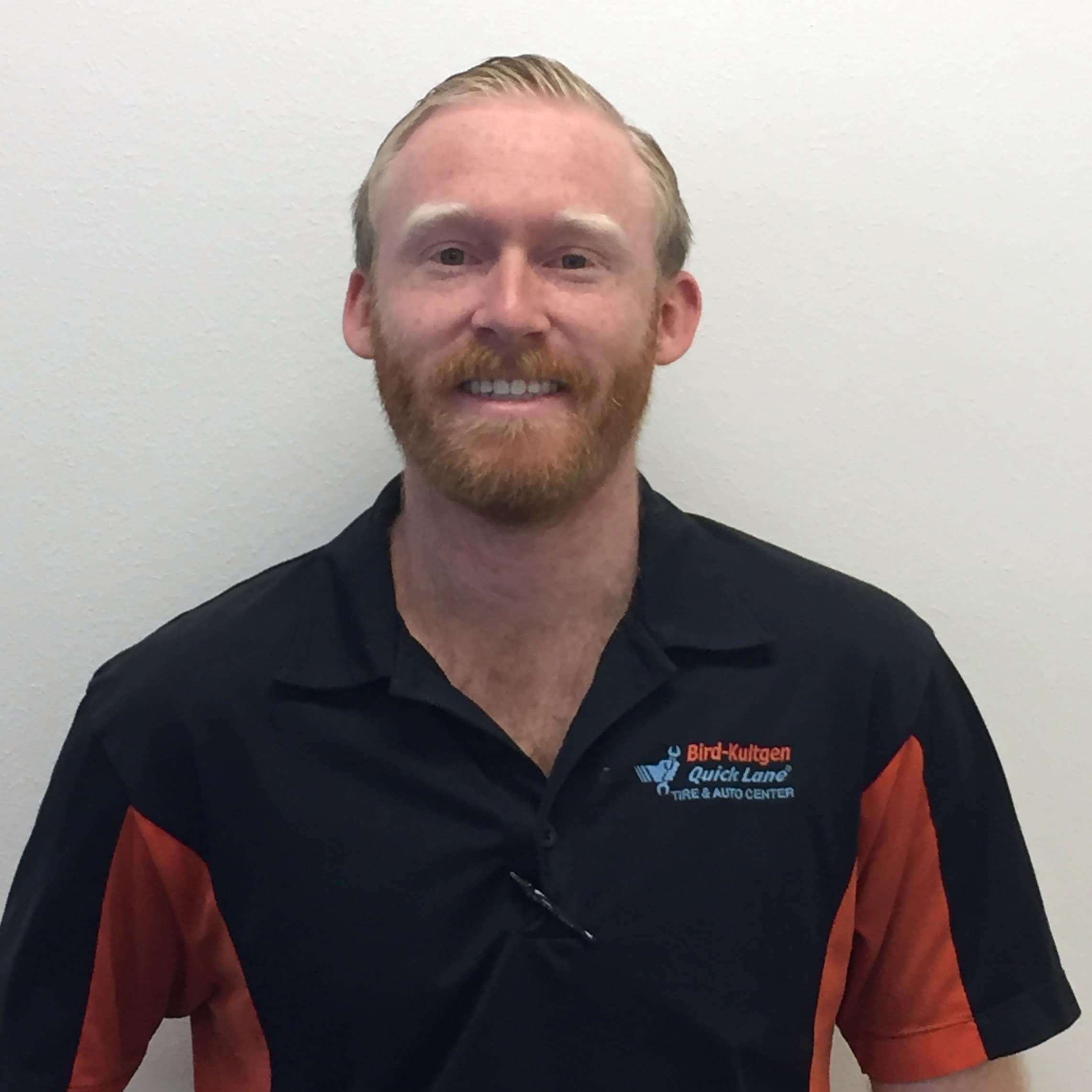 Quick Lane Manager
Born in Temple and raised in College Station, Jon is an AGGIE at heart. He earned his automotive degree from LTI in Dallas, TX and has been in the automotive industry ever since. He started at Garlyn Shelton imports in Bryan as a lube tech and worked his way up to become the parts manager. He has his master certifications in Hyundai, VW, Mazda, and BMWs. He joined the Bird Kultgen team in 2016 and is our Quick Lane manager. He enjoys helping customers with his expert advice on their vehicles every day.
Manny Olguin
 
Quick Lane Technician
Manny has always been fascinated by cars and he enjoys working on them every day. He has his associates degree in automotive and business. Manny knows our Bird-Kultgen customers want the best and he is proud to provide that service for them!
Gary Moore
 
Collision Repair Center Technician
Gary was born right here in Waco in 1960. He graduated from Axtell High School, and is married with 2 sons and 1 daughter, as well as 4 grandchildren! He has been in the auto body repair business for 26 years. In his free time he enjoys watching drag racing, riding 4 wheelers, working on cars, and playing with his grandchildren.
Kenneth Allen Tucker
 
Collision Repair Center Technician
Kenny graduated from Axtell High School and then attended TSTC where he earned his degree in Auto Body Repair. He has been married for 19 years and has two beautiful kids. He enjoys watching his kids play sports, drag racing, and camping with his family. 
Octavio Garcia
 
Quick Lane Technician
Octavio graduated from TSTC with his associates degree in Automotive Technology. He loves working on cars, helping customers understand how to take care of them, and always providing excellent service.
Grant McGaugh
 
Collision Repair Center Refinish Technician
Grant was raised in Waco and graduated high school from Texas Christian Academy in 2012. He studied automotive refinishing at TSTC.  He has been a car enthusiast since birth, and he is lover of all things fast and loud. In his free time Grant enjoys modifying vehicles and attending local car meets with friends. He is proud to be a part of the Bird-Kultgen Ford Family! 

---
And That's the Bird-Kultgen Family! We look forward to seeing you soon!